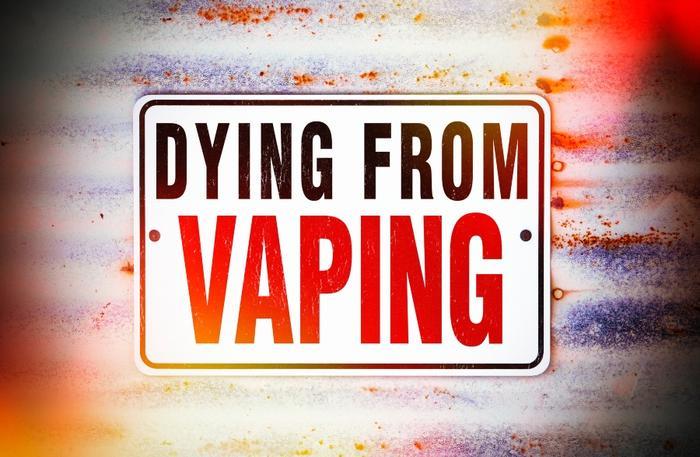 The number of vaping-related deaths nationwide has now climbed to 16 following two additional death confirmations from health officials in Virginia and New Jersey. 
"I am deeply saddened to announce the first death of a Virginia resident related to this outbreak," Virginia's state health commissioner, Dr. M. Norman Oliver, said in a statement on Tuesday.
Officials from the New Jersey Department of Health said the tragedy in their state "underscores the potential dangers associated with vaping."
E-cigarette use has been linked to fourteen other deaths in recent months, and the number of lung illnesses associated with vaping has grown by hundreds just within the past few weeks. 
Last week, the Centers for Disease Control and Prevention (CDC) announced that there are now 805 confirmed and probable cases of lung injury associated with e-cigarette use in 46 states and the U.S. Virgin Islands. 
Exact cause still unknown
The CDC said it knows for a fact that all patients used e-cigarettes or vaping devices prior to becoming ill; however, the exact cause of the illnesses is still under investigation.
"The specific chemical exposure(s) causing lung injuries associated with e-cigarette product use, or vaping, remains unknown at this time," the CDC said. "No single product or substance has been linked to all lung injury cases." 
Researchers currently suspect a chemical derived from vitamin E, which is present in many different types of marijuana liquid vaping products, may be behind some of the lung illnesses. A majority of patients have said they used THC-containing products. 
The FDA recently launched a criminal investigation into vaping that will focus on uncovering the cause of the illnesses by looking at the chemical makeup of the products and how people use them. 
"We are in desperate need of facts," Mitch Zeller, the agency's tobacco director, said in a statement. "The focus of their work is to identify what is making people sick, as well as a focus on the supply chain."
While health officials work to uncover a more precise cause of the illnesses, the CDC has advised consumers to consider not using e-cigarette products. Those who use the products should monitor themselves for symptoms such as shortness of breath, chest pain, nausea, vomiting, and cough. If any of these symptoms are present, regulators urge consumers to seek medical attention.