---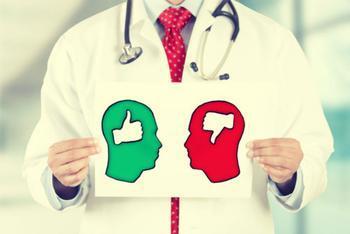 With the flourishing of online communities and forums, it's easier than ever to get an opinion on anything that you can think of. This is especially useful when you want to get a review on a product or service, and consumers have begun placing a large amount of trust in these sources.
However, there is one type of review that consumers have been slow to embrace. According to a national poll conducted by the C.S. Mott Children's Hospital, consumers who are looking for a new doctor are skeptical when it comes to online reviews. In particular, parents seem to think online doctor reviews are less trustworthy and hold them to higher scrutiny.
"Online rating sites are becoming an increasingly common and potentially influential source of information for parents as they choose a doctor. . . Websites reviewing doctors are readily available, but concerns about how trustworthy they are may be preventing parents from using them broadly," said Dr. David Hanauer, lead author of the study.
Relying on reviews
The results of the poll show that over two-thirds of all parents think that online doctor reviews are completely fake, while over half say that the ratings that appear are influenced by the doctor being rated. A smaller number of parents say that there aren't enough ratings in order to make an informed decision.
Despite these misgivings, many parents are still looking at online doctor reviews for guidance. One-third of respondents admitted to doing so before selecting a doctor for their child in the past year. Out of those who did factor online ratings into their decision, two-thirds said the online reviews led to them either choosing or avoiding a particular doctor.
The poll did reveal that there may be a generational gap when it came to trusting online sources as well. Seventy-one percent of parents over the age of 30 said that they were concerned about fake reviews, compared with only 59% of parents under the age of 30.
Changing perceptions
Interestingly enough, 87% of parents who selected a doctor based on ratings said that the online reviews reflected their own experiences with the doctor, begging the question of whether this inherent mistrust is justified or not.
Whatever the case may be, Dr. Hanauer says that changing this negative perception is important to being able to use these online reviews in a positive way. He further states that some of the burden for changing this negative perception rests on the doctors themselves.
"Doctor rating sites have the potential to help make the patient-physician relationship more service-oriented. In order for online rating sites to become a more accepted and useful tool, doctors will need to be more engaged in the process, in ways that assure that ratings are authentic," he said. 
---