---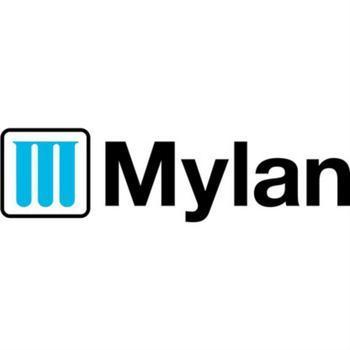 After a week in which it played public relations damage control, Mylan has announced a move it hopes will get it out in front of the controversy over the price of its allergy product EpiPen.
But critics weren't impressed. "Today's announcement is just one more convoluted mechanism to avoid plain talk, admit to price gouging and just cut the price of EpiPen," said Robert Weissman, president of Public Citizen.
The company received a storm of protest after it announced a huge increase in the price of the injection device, which delivers a dose of epinephrine, a life-saving antidote to allergic shock. Announcing discounts for low and middle income patients last week failed to quell the uproar.
Monday, the company took additional steps. It announced it will offer a generic to EpiPen at a list price of $300 for a two-pack, amounting to a 50% discount. The generic will be identical to the name brand product.
Can be automatically substituted
More importantly, it will be classified so that pharmacists may substitute it for the name brand, without consulting with the prescribing physician.
Mylan said it expects the generic version will be available within several weeks, pending completion of labeling revisions. Upon launch, the product will be available as a two-pack carton in both 0.15 mg and 0.30 mg strengths. Mylan said it will also continue to market and distribute branded EpiPen.
Public Citizen's Weissman ssaid the announcement just made matters worse.
"Mylan's public relations people should tell the company that its responses to the EpiPen rip-off will only further enrage the public. It's not enough to blame insurance companies, it's not enough to offer coupons and it's not enough to offer an overpriced generic version of its own branded product. The company must roll back its unjustified and outrageous price increases," he said.

"The weirdness of a generic drug company offering a generic version of its own branded but off-patent product is a signal that something is wrong," he said. "Mylan knows its $600/set of EpiPens is unsustainable, but aims to continue ripping off some segment of the marketplace – both consumers who do not trust or know about the generic, and perhaps some insurers and payers constrained from buying a generic."
Weissman added that the announced $300 price for Mylan's generic also comes in too high. "The profitable price in Canada is roughly $200 for two, and the price in France is roughly half that," he said.
Mylan CEO Heather Bresch had been under enormous pressure to roll back the price of the EpiPen, but says this move is a simpler alternative.
"Our decision to launch a generic alternative to EpiPen is an extraordinary commercial response, which required the cooperation of our partner," she said. "However, because of the complexity and opaqueness of today's branded pharmaceutical supply chain and the increased shifting of costs to patients as a result of high deductible health plans, we determined that bypassing the brand system in this case and offering an additional alternative was the best option."
She said generic drugs have a long, proven track record of delivering significant savings and believes the generic EpiPen can do the same.
Not a new drug
The EpiPen price hike enraged many patients because the product is not new – it's been around in one form or another for nearly 40 years. It contains a small amount of the readily-available epinephrine but the new price raised the cost of a two-pack to around $600.
While many insurance plans cover it, high deductibles made the new price prohibitively expensive for many patients. The devices are sold only in two-packs because an injection provides only temporary relief and the patient may need a second injection to make it to the emergency room.
---