---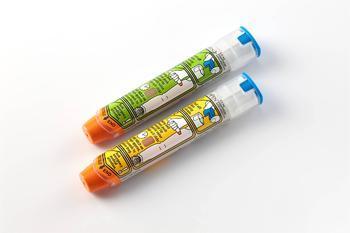 When Mylan Pharmaceutical CEO Heather Bresch went on CNBC Thursday to explain her company's massive price hike for the life-saving EpiPen, she suggested costs were not entirely under her control.
She blamed a "broken" system that she claimed incentivizes higher drug prices, singling out pharmacy benefit managers for some of the blame.
On CNBC today, Mark Merritt, President of Pharmaceutical Care Management Association (PCMA), said he was surprised to hear that accusation. Pharmacy benefit managers, he said, have nothing to do with what a drug company charges. He says drug companies are in complete control of their prices.
"It's a simple thing that drug companies do at the end of a cycle, when they're going to face competition, often they raise the price of the product," Merritt said. "Just own it and take responsibility and don't blame others who have nothing to do with it."
'Greed on steroids'
In fact, Bresch's damage control mission has thus far failed to stem the fallout. Consumer advocate Ralph Nader has characterized the price hike as "greed on steroid." Actress Sarah Jessica Parker has terminated her relationship with the company.
In an Instigram post, Parker said she had been involved in a Mylan effort to raise awareness of severe allergic reactions because her son has a peanut allergy. She said she was "saddened, disappointed and concerned" about the price hike.
Even Mylan's offer of 50% discounts on the EpiPen for lower and middle income patients isn't winning much praise. Critics point out that the price has risen nearly 500% since 2009, so cutting the price in half still leaves the drug prohibitively expensive.
Practically unknown last week, the EpiPen is probably as familiar a product as an iPhone after this week's publicity. It's a device that administers a small dose of epinephrine, an effective antidote to potentially fatal allergic shock.
---