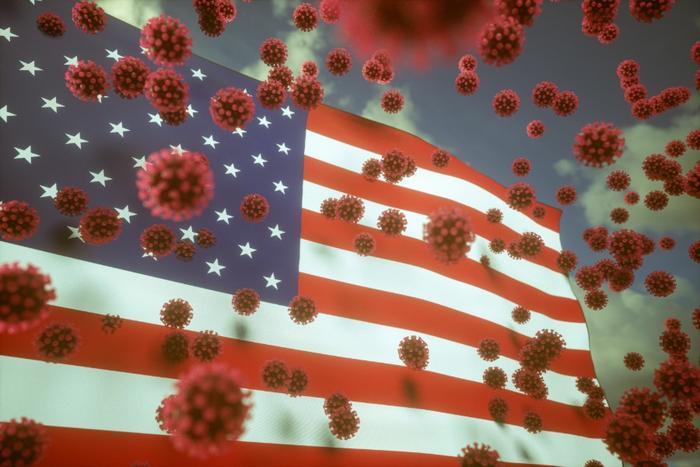 Coronavirus (COVID-19) tally as compiled by Johns Hopkins University. (Previous numbers in parentheses.)
Total U.S. confirmed cases: 19,551,716 (19,334,975 )
Total U.S. deaths: 339,360 (335,623)
Total global cases: 82,237,082 (81,508,329)
Total global deaths: 1,796,768 (1,779,189)
Mutant virus found in Colorado
It's here. The new strain of the coronavirus (COVID-19), which showed up first in the U.K., has been confirmed to be present in the U.S.
Specifically, the mutant virus has been found  in Colorado, infecting a "male in his 20s."  Significantly, officials say the patent had no recent travel history -- suggesting there are likely other cases of the virus. Officials say a co-worker of the patient may also have the variant.
"In addition to the reported case in Colorado, we expect that there will be additional cases that are likely to be detected in the coming days," a spokesperson for the Colorado Department of Health told CBS News.
U.K. health authorities approve AstraZeneca vaccine for emergency use
Health officials in the U.K. have given emergency clearance to a third coronavirus vaccine -- this one developed by AstraZeneca and researchers at Oxford University. Vaccines from Moderna and Pfizer already have the green light, which occurred about two weeks before the two vaccines won similar clearance in the U.S.
U.K. health officials say they are receiving 100 million doses of the latest vaccine, enough to vaccinate 50 million people.
Health Secretary Matt Hancock said the addition of the AstraZeneca vaccine will be enough to inoculate the entire population of the country when combined with the full order of the Pfizer-BioNTech vaccine.
Congressman-elect dies of COVID-19
Luke Letlow, a 41-year old Republican from Louisiana, was elected to Congress in November but has died of COVID-19 complications days before he was scheduled to be sworn into office.
Letlow was admitted to a Monroe, La., hospital on Dec. 19 after testing positive for the coronavirus disease. He was later transferred to a Shreveport hospital as his condition worsened. Doctors say he did not appear to have any underlying health conditions that made him more vulnerable to the virus.
"The family appreciates the numerous prayers and support over the past days but asks for privacy during this difficult and unexpected time," a spokesman for Letlow said in a statement. 
That $2,000 stimulus payment is looking doubtful
What are the chances your $600 stimulus payment from the government will get bumped up to $2,000? Both President Trump and congressional Democrats are in favor of it.
But Senate Republican Leader Mitch McConnell (R-Ky.) has played his hand, and it looks like the extra payment isn't going anywhere, at least not anytime soon. McConnell has proposed the $2,000 payment in a bill that includes two provisions that Democrats oppose. In Washington, it's called a "poison pill."
Meanwhile, Treasury Secretary Steven Mnuchin says Americans have already begun receiving direct deposit payments of $600 per person. He said paper checks to Americans who don't have direct deposit will start going out today.
What a difference a year makes
One year ago today the world was a very different place,  but it was about to change. Chinese officials reported an outbreak of a "mystery virus" in the Wuhan province. 
The world watched with growing concern in January and February as China shut down its economy in an effort to control the fast-spreading virus. Then the virus ravaged Italy and finally arrived with full force in the U.S., changing nearly every aspect of daily life.
China eventually got the virus under control, and its economy is mostly reopened today. But a report from Chinese health officials this week suggested that the infection rate in Wuhan may have been 10 times what was reported at the time.
Around the nation
Michigan: State officials say they are working to speed up the distribution of vaccines. They report more than 70,000 Michigan residents had received the first dose of a COVID-19 vaccine by the start of the week. However, 278,000 doses are still on the shelf.

Illinois: Officials have opened a new facility in Chicago where health care workers can receive the first dose of the coronavirus vaccine. At the same time, Illinois officials are preparing to pay out new unemployment benefit funds authorized by the COVID-19 relief bill.

Arizona: U.S. customs officials say they have confiscated more than 200,000 "counterfeit" face masks in Phoenix. The Department of Homeland Security reportedly carried out a lengthy investigation culminating in the seizure of the phony N95 face masks.