---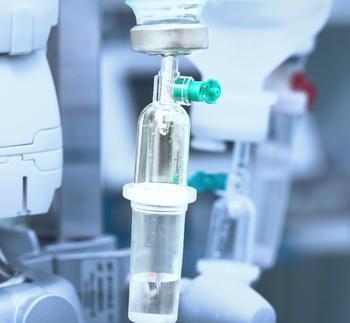 Music makes people feel better -- including people unfortunate enough to be in an intensive care unit, according to a new study.
Researchers found that patients on a ventilator because of respiratory failure were less anxious and needed less sedation when they were able to listen to their favorite music.
The study, published online by JAMA, is being presented today at the American Thoracic Society international conference.
In the study, Linda L. Chlan, Ph.D., R.N., of Ohio State University, Columbus, and colleagues conducted a trial using 373 patients from 12 ICUs at five hospitals in the Minneapolis-St. Paul area.
Patients were organized into three groups -- those listening to music tailored by a music therapist on request; those provided with noise-canceling headphones; and the control group, who received normal care without music.
The first gorup listened to music for an average of 80 minutes per day; the headphone-only patients wore the noise-abating units for an average of 34 minutes per day.
Analysis showed that patients in the group that listened to music had an anxiety score that was 19.5 points lower than patients in the usual care group.
On an average day, the patients who received usual care got five doses of sedatives while patients listening to music got three doses -- a 38% reduction. Results were similar for the noise-canceling headphones.
"Music provides patients with a comforting and familiar stimulus and the [music] intervention empowers patients in their own anxiety management; it is an inexpensive, easily implemented nonpharmacological intervention that can reduce anxiety, reduce sedative medication exposure, and potentially associated adverse effects," the researcher said. "The PDM patients received less frequent and less intense sedative regimens while reporting decreased anxiety levels."
---