---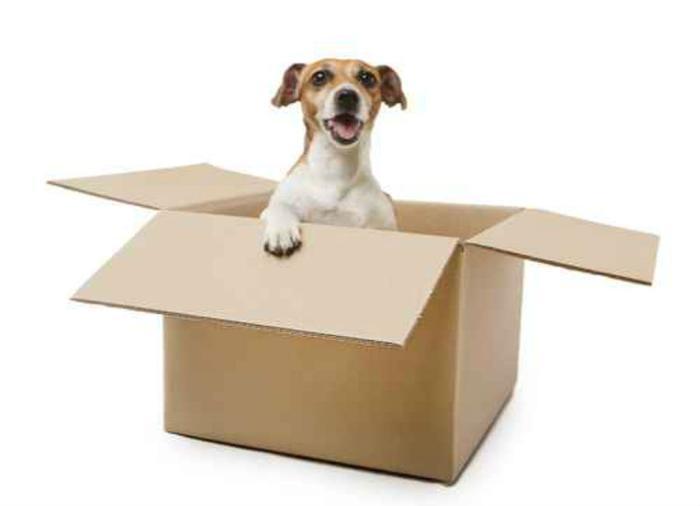 The summer is a time when many families choose to move. They do it before school starts, and you can unpack all of your belongings without having to deal with freezing temperatures. Many corporations and companies choose to move employees during the summer as well.
Everyone is usually excited about planning the move. You get to decide who sleeps where and how you're going to decorate all of the rooms. One member of your family may not be so ecstatic about all of the changes though: your dog. His cherished comfort zone is being disrupted by this big change.
From a dog's perspective, moving to a new home can be a jolt to the regularity of life. Here are a few ways that you can make it easier on them:
Adjusting to changes
Take things slowly. All of these changes are new to your dog, and it's going to take some time until they learn the smells and sounds of the neighborhood. Start off by introducing your dog to the new house one room at a time. One room should contain all of their basic needs in the beginning, including a water and food bowl, a dog bed, and their favorite toys. You should not give them free reign of the house right away. Let their territory grow over time as they adapt to the new surroundings.
Try to be very consistent with your dog's schedule. Predictability and routine are key. Feed and walk your dog at the same time every day if you can. The latter can be great for getting them out to smell and explore the neighborhood. This will help them get accustomed to their new home more easily.
Be sure to keep your dog safe while packing and moving. Keep your door shut so that they do not run away before you can move. It is probably best to keep them in a quiet room away from the commotion. You can also bring them to a friend's house or put them in a dog crate for the day. After you move to your new home, take your dog outside and carefully allow them to investigate your new backyard while on a leash. Because they aren't used to their surroundings yet, there is an increased chance of them wandering off and getting lost. Check your yard for anything that could pose a danger to your dog- including pesticides, tools, or ways of escape.
Teach your dog some new habits. This is the perfect time to place boundaries on the furniture and other areas you may not want your dog to go. Designate an area where they can go to the bathroom, especially if you have grass. This will help prevent damage to your lawn and give your dog a special place to go.
Your new neighbors may not know who your dog belongs to if they get out or wander off. Make sure they have up-to-date ID tags on their collar. If your dog hasn't been microchipped yet, now would be a great time to get that done. 
---