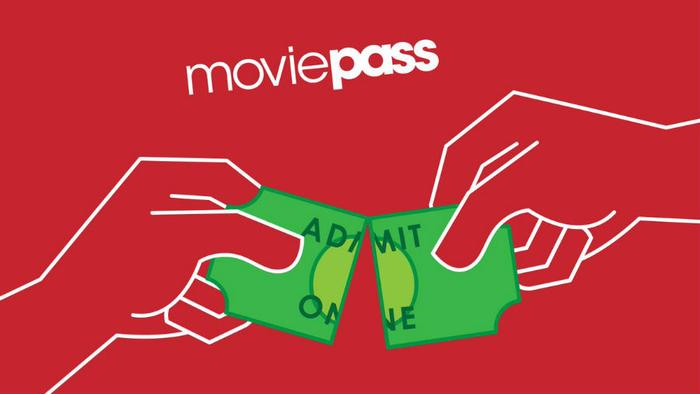 On the business scale ranging from brilliant down to laughable, MoviePass is pushing its luck.
Again.
Tuesday, MoviePass's parent company Helios and Matheson (HMNY) announced that its board of directors has preliminarily approved a plan to spin off the gasping movie subscription service into its own company.
To pull this off -- considering the company gets regulatory approval -- HMNY would create a new subsidiary named MoviePass Entertainment Holdings Inc. which would assume the shares of MoviePass Inc. as well as the company's other movie-related assets. The proposition calls for a stock dividend of a minority of the holding company's stock which would permit Helios and Matheson to hang on to a controlling interest.
HMNY's maneuver is a bit maze-like, but essentially the spun-off entity would include the production unit MoviePass Films, the movie listing and information service Moviefone, and the film acquisition division MoviePass Ventures which produced 'The Row,' 'American Animals,' and 'Gotti' featuring John Travolta.
"For many years, HMNY has been focused on data analytics, and in that capacity we own assets like Zone Technologies which provides a safety and navigation app for iOS and Android users and a global security concierge service," said Ted Farnsworth, Chairman and Chief Executive Officer of HMNY, in the company's announcement.
"Since we acquired control of MoviePass in December 2017, HMNY largely has become synonymous with MoviePass in the public's eye, leading us to believe that our shareholders and the market perception of HMNY might benefit from separating our movie-related assets from the rest of our company."
On the news of MoviePass' move, its stock held at 2 cents a share, but it fell below that mark after the market opened on Wednesday.
Try as it might...
The once golden child of subscription models has fallen on its sword time after time, and many are surprised that the company keeps rolling the dice when it should probably be working on its last will and testament. Only last week, the New York Attorney General launched an investigation of possible fraud by MoviePass' parent company.
Over the last decade, the HMNY story has become a business version of Twister -- one so convoluted that a biopic of its twists and turns, questions of pump-and-dump, and an accusation of its technology sibling HMIT (Helios and Matheson Information Technology) defrauding thousands in the company's home country of India -- may have been a box office smash.
"I do not expect HMNY to survive this year, although I hope it does, as I'll hate to see MoviePass die along with it," wrote a blogger on crowd-sourced Financial commentary and analysis site SeekingAlpha.
"I believe the MoviePass business model, although faced with nearly insurmountable challenges, has a real chance at survival, especially under the leadership of Mitch Lowe. But given the kind of folks running HMNY, I think anyone that wants to touch it, should not throw any serious money at it."