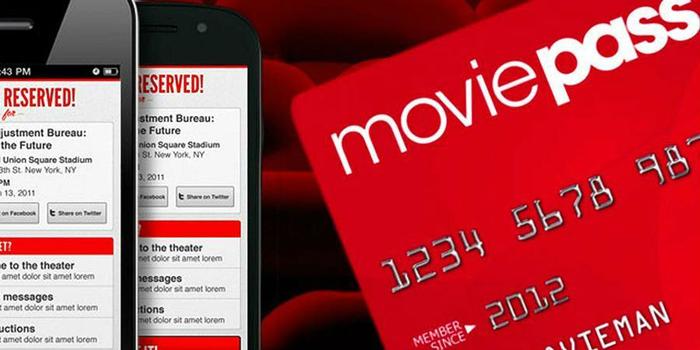 Another week, another MoviePass on-the-ropes story?
Yep.
CNBC reports that an investigation into MoviePass' owners, Helios and Matheson, reportedly deceiving investors is underway.
The main focus of the New York Attorney General's office is to ascertain "whether the company misled the investment community regarding the company's financials." The attorney general is leveraging New York's Martin Act, a New York anti-fraud law, widely considered to be the most severe blue sky law in the country.
The Martin Act has proved to have some mighty teeth; it has served as the basis for a number of high-profile cases, including a 2002 investigation of Merrill-Lynch for alleged conflicts of interest, the 2012 suit against Bank of New York Mellon Corp. for allegedly defrauding customers through foreign currency transactions, and CitiBank's use of an illegal account sweeping program.
"We are aware of the New York Attorney General's inquiry and are fully cooperating," a Helios and Matheson representative said in emailed statements to members of the press.
"We believe our public disclosures have been complete, timely and truthful and we have not misled investors. We look forward to the opportunity to demonstrate that to the New York Attorney General."
MoviePass' never-ending story
Waking up and seeing the Attorney General's folks at your front door is just another day for MoviePass. The movie theater subscription service has been underwater for months, trying everything from modifying its ticketing plans to trying to 'restore' users' accounts without permission.
The company seems desperate to find something -- anything -- that will stop the bleeding of quarterly losses that amount to hundreds of millions. It was only a month ago that the company's proposed one-for-500 reverse stock split sent the shares tumbling out of control to little more than a penny in value.
MoviePass' subscribers are jumping ship by the score, too. "UR service now officially sucks. For $9.95/mo U went from unlimited 2 3 movies per month.*NOW* I only have *1* movie that shows up N UR app each day that I can C?! #SinkingShip," tweeted one unhappy subscriber.
Don't forget: movie-loving consumers have other choices
MoviePass isn't the only movie rodeo in town. While its subscription service continues to stumble, AMC Theatres' subscription plan seems to be the king-in-waiting. AMC's deal continues to pick up steam with more than 400,000 members according to Subscription Insider.
"While we do not plan to issue A-List enrollment statistics on a weekly basis, our hitting more than 400,000 enrolled members only three months and a week after launching the program is an enormous milestone," said AMC Theatres' CEO and president Adam Aron.
"Those who have been following our progress with A-List are aware that we had originally expected 500,000 enrollments at the one-year mark and 1,000,000 enrollments at the two-year mark. Above our wildest hopes, in just 14 weeks, we have achieved 80 percent of our one-year goal and 40 percent of our two-year goal. This all bodes well for the future of increased moviegoing in America."
Consumers have other movie plans to choose from besides AMC's. There's Sinemia, which offers 3 Movie Tickets for only $9.99, and Cinemark which offers a single ticket for $8.99 a month. The main draw that Cinemark's plan offers is a "rollover" trigger for those who don't use their ticket in a month's time.