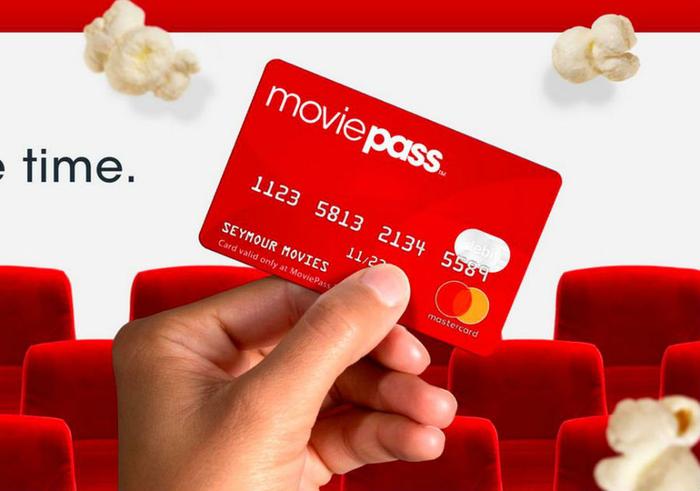 It's not April Fools Day, right?
Then, why is MoviePass sending out an email to its customers saying that the company's marketing department is now being run by a… dog?
MoviePass sent out a note on Thursday to its dwindling email list, saying "Woof! I'm Chloe, the Director of Barketing at MoviePass. I'd like to explain why from time to time you may have had a "ruff" experience with us but it turns out that I'm a dog and I can't talk."
"What I do know is that I see these humans working like crazy to make MoviePass better and better for you as fast as possible. They are so grateful for your membership and support while they work it out. We're listening. We're learning. We're changing."
Well, Chloe, your "humans" need to work a little harder and a lot faster.
Between jerking customers around with plan changes, trying to 'restore' users' accounts without permission, an investigation for fraud, borrowing $5 million to keep the company afloat, and racking up hundreds of millions in losses quarter after quarter, 2018 is indeed "the year of the dog" at MoviePass.
Holding out hope?
Psychoanalysis aside, MoviePass' perky "barketing" seems like just another deflection to keep subscribers, investors, and the legal world distracted.
But, the company may have too much invested in developing and releasing movies to pull down the shade, yet. It could be holding out hope that one of its new releases -- like the sports flick "In Search of Greatness," "The Irishman" with Robert De Niro and Al Pacino, or any of the 12-15 movies it wants to produce and/or release every year -- hits big at the box office and reverses the company's fortunes.
"We have envisioned owning and developing our own studio content and using the power of our several million subscribers to bolster the success of the box office for our films," MoviePass' CEO Mitch Lowe told Forbes earlier this year.
"I believe MoviePass Films will accelerate those efforts and demonstrate the power of MoviePass to drive movie theater attendance and downstream sales, for the benefit of moviegoers, movie theaters, studios and the film entertainment ecosystem as a whole."
Lowe has the credentials -- as a Netflix co-founder and president at Redbox -- to run the company, but MoviePass' parent, Helios and Matheson (HMNY), isn't helping matters.
HMNY's track record runs toward deplorable. Accusations of pump-and-dump schemes and claims that its technology division (HMIT) defrauded thousands in the company's home country of India do little to keep a positive spin on the company's perception, no matter how many box office smashes MoviePass churns out.