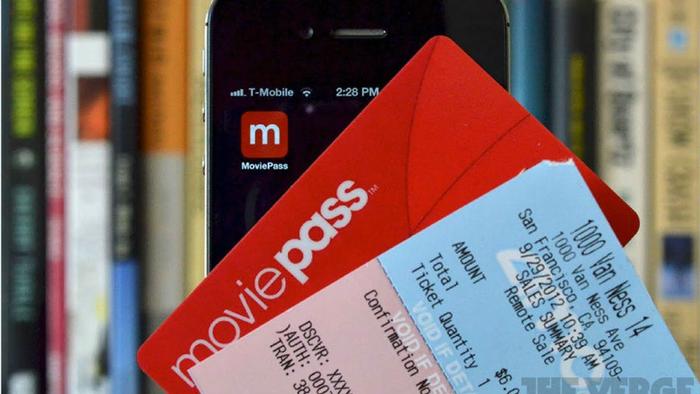 Remember the old adage "if it seems too good to be true, it probably is?" That's what MoviePass' three million users might be thinking after the company added a kicker called "summer surge pricing" to its existing subscription plan.
Couched as an "evolution of our product," the company's Peak Pricing addendum "goes into effect when there's high demand for a movie or showtime," according to an email to MoviePass' subscribers.
"You may be asked to pay a small additional fee depending on the level of demand. You can avoid the surcharge by selecting a different showtime or movie. Over the coming weeks we'll also be introducing Peak Pass, which will allow you to waive one peak fee per month," the company wrote to its customers.
The long and winding road
The monthly subscription service's path to success has been long and winding. Since launching in 2011, MoviePass has bounced through several pricing configurations ranging from plans based on market size and the number of movies a subscriber could view in a month to monthly fees ranging from $30 down to the current $9.95.
The $9.95 plan proved to be the pivot point the company was hoping for, and its membership skyrocketed from there.
"After years of studying and analysis, we found that people want to go to the movies more often, but the pricing keeps going up, and that prevents them from going more. We're making it more affordable for people," MoviePass CEO Mitch Lowe said at the time of the $9.95/month relaunch.
The fine print
The company's frequent changes to its terms of use and changes in subscription prices have created confusion and frustration with its subscriber base. However, MoviePass is putting the responsibility of staying clued in on the consumer.
"MoviePass reserves the right, in its sole discretion, to change, modify, add or remove portions of these Terms of Use, at any time, without prior notice," reads its latest terms of use dated July 5, 2018.
"IT IS YOUR RESPONSIBILITY TO CHECK THESE TERMS OF USE, AND THE MOVIEPASS APP PERIODICALLY FOR CHANGES. YOUR CONTINUED USE OF THE SERVICE AND THE SITE FOLLOWING THE POSTING OF CHANGES WILL MEAN THAT YOU ACCEPT AND AGREE TO THE CHANGES," the company emphasized.
To long-term subscribers, this is more than a tempest in a teapot.  "MoviePass CEO trying to convince shareholders that surge pricing, company merchandise, changing the Terms of Service twice a month and manipulating audience scores for their own movies will somehow save the company," posted one Twitter user.
On Facebook, another subscriber threw up her hands and simply quit: "We just cancelled!! So sick of the bait and switch!!! DONE!!!"
Is there an alternative?
Movie lovers are no longer stuck with MoviePass alone. Since the company's rise, two new players have come in ready to give solace to MoviePass' ex-pats.
The nation's largest theatre chain -- AMC -- just rolled out "AMC Stubs A-List" and offers three tickets per week for the monthly price of $19.95. Members collect points from concession purchases and have access to premium formats like IMAX and 3D. The only real downside is that you are limited to AMC theatres, whereas MoviePass has deals with a variety of movie chains.
Another entry in the movie subscription game is Sinemia. Its price tier runs from $4.99 per month for 1 standard movie ticket up to $14.99 per month for 3 of any movie ticket (3D, 4D, IMAX included).
Both AMC and Sinemia offer subscribers the option to watch a movie more than one time versus MoviePass' one-and-done restriction.