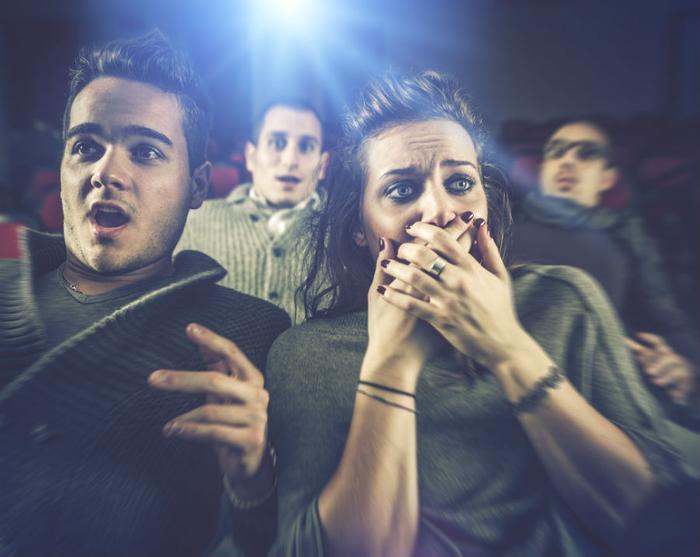 A new survey of U.S. moviegoers from Comscore shows that movie fans are starting to feel more confident heading off to a theater, mostly because of the aggressive safety procedures implemented by exhibitors. 
The survey results are a welcome sigh of relief for theaters, especially for the country's largest theatre chain, AMC, which was about to throw in the towel after trying every trick it could -- including 15-cent movies -- to try and stay afloat while moviegoers hunkered down at home bingeing on Netflix and other streaming services. 
The key takeaways
Comscore's survey revealed three key insights into the rehabbed moviegoer experience:
Consumers had positive experiences. An impressive 92 percent had a positive experience at the movies with 60 percent of those saying, "It was great, glad to be back at the movies."

Boredom was a driving factor: Pandemic-driven boredom turned out to be a big reason why movie fans have returned to the box office. Fifty-one percent say they were driven back to the movies by their desire to socialize, particularly with their friends and family, and get back to normal outside-the-home routines.

New films brought in customers. Finally, aside from going to the movies being considered a safe activity, recently released blockbuster films were considered very compelling as "a new film I had to see" was one of the most important factors in their decision to return to the movie theater.
"Now that US moviegoers have begun going back to the multiplex, exhibition is clearly doing a great job of creating an environment that exudes the essential values of health and safety in the era of COVID-19," said Paul Dergarabedian, Senior Media Analyst, Comscore. 
"A great in-theater experience combined with new and exciting movies from the most notable studios are a combination that is resonating strongly with audiences who are responding enthusiastically to their big screen theatrical experience."
Trivia nights and classrooms?
Yes, the public's perception that it's safe to return to the theaters is a good sign, but not every theater has the muscle and reserves that a chain like AMC does. In some situations, smaller operators are turning to other ways to generate some income while the pandemic is still a factor.
In its coverage of the situation, CNBC found that National Amusements, owner of the Showcase Cinemas chain, is working with libraries to show movies that are based on books and also with museums to play documentaries that are tied to exhibits.
Another creative play or two came from the smaller players. Some turned parking lots into concert venues, others traded blockbuster opening weekends for trivia nights, and some of the more future-thinking ones cut deals with local colleges to rent out the space for in-person learning.
"We've made the commitment to keep our doors open, keep our people working," Jason Ostrow, vice president of development at Texas-based chain Star Cinema Grill, told CNBC "Their sole purpose is to innovate and find ways to drive business however they can."