---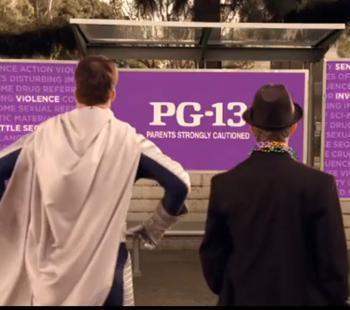 Reacting to the massacre of school children in Connecticut, the Motion Picture Association of America has announced some changes to its movie rating system, saying it wants to help parents know which films contain excessive violence or sexual content.
The new campaign, called "Check the Box" will add a more detailed description explaning why a particular movie got the rating it did. It urges parents to "Check the Box" (the ratings box) so they can learn more about the content of a movie before determining if it is appropriate for their children.
The campaign was unveiled by MPAA President Christopher Dodd, who for many years was a U.S. Senator from Connecticut. Dodd did not mention the Newtown shootings but he didn't really have to. The theater owners he was addressing were well aware that President Obama had called on the movie industry to do more to alert parents to excessive scenes of violence.
Remind parents
He said the new system was "intended to remind parents about the important tools at their disposal which allow them to make educated decisions about content appropriate for their children."
"Throughout its existence, the goal of the rating system has never changed: to inform parents and allow them to make their own decisions, considering their children's sensibilities and unique sensitivities," Dodd said. "In 1990, we took a significant step to advance that goal, introducing rating descriptors for every film that is rated PG or higher, giving parents a snapshot of the content in each movie that leads to its rating."
Dodd said the changes announced today expand on that system, "giving parents the information they need to navigate the rating system and movies coming to their theaters."
Dodd was speaking to MPAA's annual convention at Caesar's Palace. A PSA describing the new campaign is available here.
---