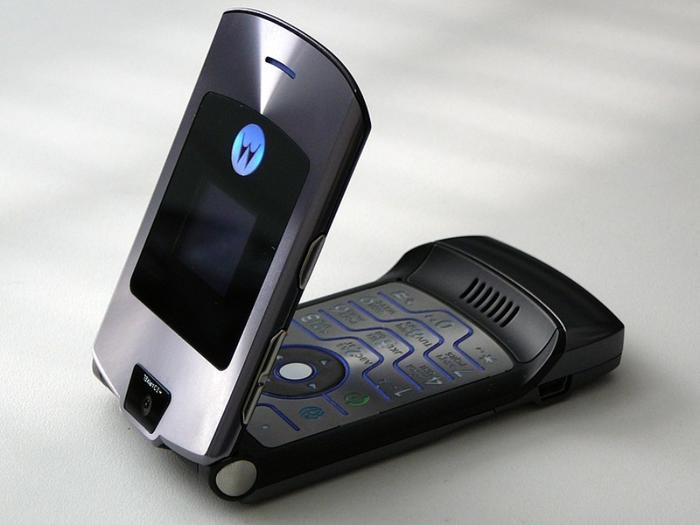 Motorola has announced a February 6 release date for its reboot of the Motorola Razr, a phone that dominated the cell phone universe before Apple released the iPhone in 2007.
The new phone will be available for preorders on January 26, but it isn't clear if there will be a stampede to get in line. The new phone will sell for $1,500 -- well above the cost of an iPhone 11. Then again, cost might not be such a big headwind.
CNN reports that the company initially planned to release the Razr in early January, but it pushed back the release date because it feared it would not have enough product on hand to meet demand.
The phone can be purchased directly from Motorola and will be available exclusively to Verizon customers, at least in the beginning. The carrier is offering a payment plan of $62.49 a month -- again, well above the monthly payments for an iPhone.
Motorola teased the release in late November, playing on nostalgia for the original Razr. But plenty of industry insiders immediately questioned whether consumers would be that nostalgic, especially at that price point.
Foldable screen
A unique feature of the second-generation Razr is a foldable screen, a concept other manufacturers have struggled with. Samsung stubbed its toe when it introduced the Galaxy Fold, a device that retailed for $2,000. The phone took flak for alleged defective hinges and fragile screens.
This is the second time Motorola has tried to revive the Razr. The last time was 2011 when it introduced the Droid Razr, which failed to generate the anticipated sales.
Motorola has earned a reputation for building a solid phone for an affordable price in recent years. Its Moto Play devices have been very popular among gamers who value the big screens and longer battery life.
Motorola's most popular phones are the ones with the smallest price tags. The MotoG7 is available for around $300. It features a Qualcomm Snapdragon 632 octa-core processor and an ultrawide 5.7" Max Vision HD+ display. The device is designed for optimal performance for games, movies, and photos, and it also features a 12 MP camera.