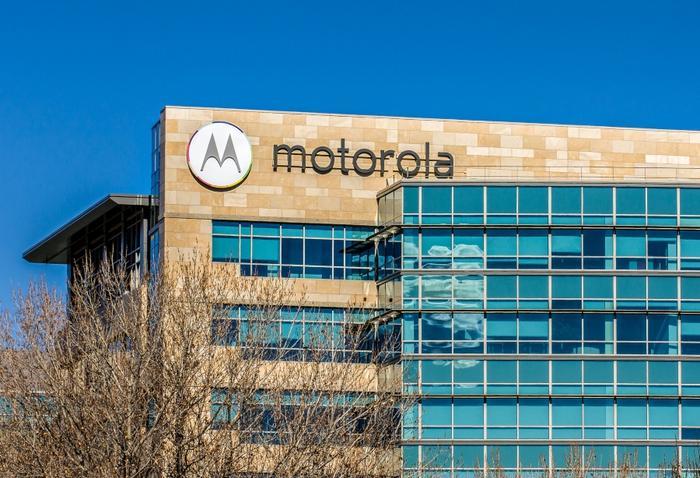 If you asked consumers who they have to thank for their love of mobile phones, most would probably say Apple, or Nokia, or Samsung. Truth be known, though, it's really Motorola that deserves the nod for creating the world's first commercial handheld mobile phone, way back in 1983.
But, despite all its innovations ranging from bag phones to flip phones and clam phones, Motorola has pretty much fallen off the map in the last few years, losing considerable consumer prowess over the last few years at the hands of Apple and Samsung. 
But, the company says to call off the EMS units because it's going to try and regain its flagship space
Razr sharp? Better be.
The first box Motorola has checked off is a new Moto Razr, an Android-based foldable smartphone styled after the original Razr.
"The reimagination of the Razr some 15 years after the original isn't just a play on nostalgia, it's a fully formed flip phone with a whole host of fun and functional features," is how Mike Lowe at PocketLint took to Motorola's return home. However, he hedged his outlook with a qualifier.
"Sure, the processor isn't the best going, the cameras aren't a particularly prominent feature, and the battery life might well be questionable (we can't say for certain just yet)," Lowe said.
The second -- and maybe more important -- box Motorola hopes to tick is a phone that supports 5G, the highly anticipated technology that will give consumers the fastest service they've ever had. Reports say that when the company launches a "premium smartphone" sometime in early 2020, that device will have 5G capability.
None too soon, either
Motorola has taken it on the chin from ConsumerAffairs reviewers, and if Lowe's comment about the Razr addressing issues with "build quality in a proper and convincing way" is true, then it's none too soon.
Reflecting on his frustrations with a previous Motorola phone, Mike of Winter Haven, FL wrote that he dreaded turning on his device, "because there are always 20 to 26 updates that need to be made every time I turn it on. It is never endless and it is a pain (in) the butt. So I turned it off forever. I have accomplished what I needed to do and now use it as a doorstop."
While some consumers having nothing but good things to say about their Moto phones, the company still has some work to do on the customer service end, particularly when things go bad.
"My phone has LED burn for the second time. There (sic) phones are shotty (sic) at best," remarked David of Orangevale, CA. "They only give options to lose your phone for 10 days or have to redo a new one with a deposit that most people don't get back even after a fight. They need more options for their crappy phones."