---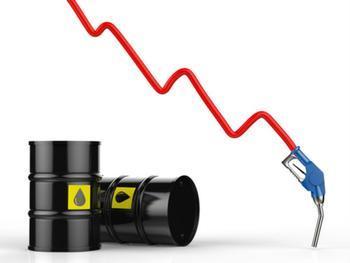 In a famous Sherlock Holmes story, the key clue was the dog that did not bark. When it comes to gasoline prices, the key victory for consumers, it seems, is the price that did not rise.
By all accounts, the national average gasoline price should have risen about a dime a gallon over the last two or three weeks. It hasn't.
The AAA Fuel Gauge Survey shows today's average price of self-serve regular is $2.29 a gallon. That's what it was the day before, and a week ago. If you go back a month, the price was only a penny a gallon more.
Premium gasoline averages $2.81 a gallon and has a nearly identical pricing pattern to regular.
The normal pattern is that prices at the pump begin rising in early March as oil refineries begin regular maintenance and start switching over to the production of summer grade fuel blends. The reduced output almost always sends prices higher.
Oil prices are in reverse
So what's different about this year? Chances are, it's the price of oil. After breaking through the $55 a barrel level, prices have dropped below $50.
Oil prices started rising last fall when the OPEC producers, led by Saudi Arabia, decided to reduce production in order to boost oil prices, which had been low for two years. The market assumed OPEC would be successful and traders began bidding up the price of oil, making gasoline more expensive than it was the previous year.
But in the last few weeks it has become clear that OPEC faces a big challenge in raising oil prices. As the price rose, it became more profitable for U.S. shale producers to increase production, which they have done.
U.S. stockpiles of oil have become so large that it has weakened the market -- bad for traders and speculators but very good for consumers.
Saudis cut exports to U.S.
MarketWatch reports U.S. stockpiles have now hit a record, prompting the Saudis this week to "dramatically" cut oil exports to the U.S. OPEC, it seems, is desperate to reduce the U.S. stockpile of oil. Otherwise, it won't be able to ratchet oil prices higher.
For consumers, there's some stability at the gas pump this spring. Even in California, one of the most expensive places in the U.S. to fill up, the statewide average has fallen a bit in the last week, remaining below $3 a gallon for regular and at $3.23 for premium.
The West and upper Midwest has the most expensive fuel this week. The cheapest gasoline is in the Southeast, where the statewide average in South Carolina is $2.02 a gallon for regular and $2.59 for premium.
---