---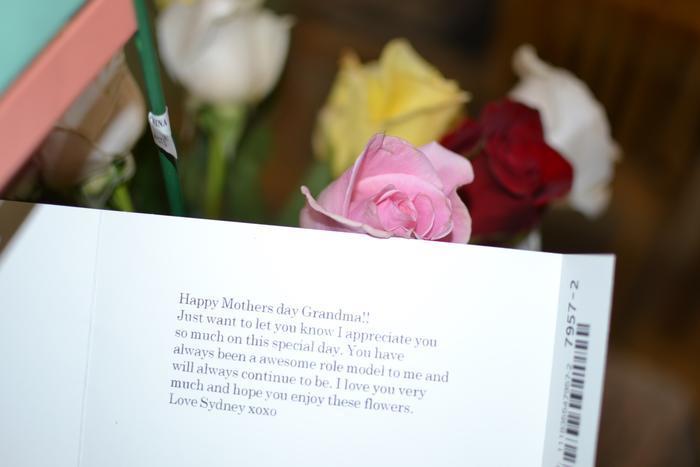 "Nice flowers but I'm nobody's grandmother," my wife said as she opened a bouquet of roses delivered Sunday morning by ProFlowers. "And I don't know anybody named Sydney."
Whoever Sydney is, she wanted to wish her grandmother a happy Mother's Day but her card wound up in the wrong box. It's a problem that crops up every year about this time, as a staggering number of orders are placed for delivery on Mother's Day. 
In fairness, we should note that while Sydney may still be fuming, others had a better experience with ProFlowers. 
"Ordered a pink azalea bonsai plant for Mother's Day, but a plant with white flowers was delivered. When I called the customer service line, they were very easy to work with," Sherry of Evanston, Ill., said. "They are sending a new plant free of charge which will be delivered in a week. I was pretty unhappy after receiving the wrong product, but am now very impressed with their customer service. I will use ProFlowers again in the future."
Complaints begin blooming
But not all stories end as happily as Sherry's, and the complaints begin blooming as soon as the sun rises each Mother's Day. They tell the story of flowers that don't show up, that show up at the wrong time, or that aren't what the customer expected.
"I ordered flowers for Mother's Day and they never delivered them," said Tracy of Los Angeles in a ConsumerAffairs review of JustFlowers. "They did not respond to calls, emails, contact from their website, or their own 'live chat' system. They did not offer to give me my money back." 
Valerie of Fort Pierce, Fla., was on the receiving end of a failed 1-800-Flowers order.
"My daughter had ordered flowers for me to have on Thursday. They never came. It's now Sunday Mother's Day and 9:53 PM... Still no flowers," she said. "She called yesterday and they said they would have them here today... Called tonight and the lady said they have till 9 to deliver them. Well sorry to say but I am over it. It is very expensive to send flowers and to get the runaround like this is just bad business."
Valerie is not as upset about the flowers as she is about her daughter's disappointment: "I told my daughter it's the thought that counts. I know she feels bad and I feel bad she wasted her money."
You have options
There are alternatives, of course. One is to send a trinket of some kind -- inexpensive jewelry or a handicraft. You can do it online from Etsy or a similar site or buy something locally and mail it yourself. 
Another option, as our Mark Huffman outlined last year, is to use an internet search to find a florist in your mother's city and neighborhood, then place your flower order directly with them. Keep in mind, though, that the national delivery services are also placing orders with local florists, so there's still a risk that yours will get lost in the shuffle. 
Of course, not all Mother's Day deliveries end badly. I awoke Sunday morning at 8 a.m. to the sound of the doorbell. It was a delivery of candy and balloons from Edible Arrangements. The delivery guy apologized for being so early but said he was swamped with orders and didn't want to disappoint anyone. 
---