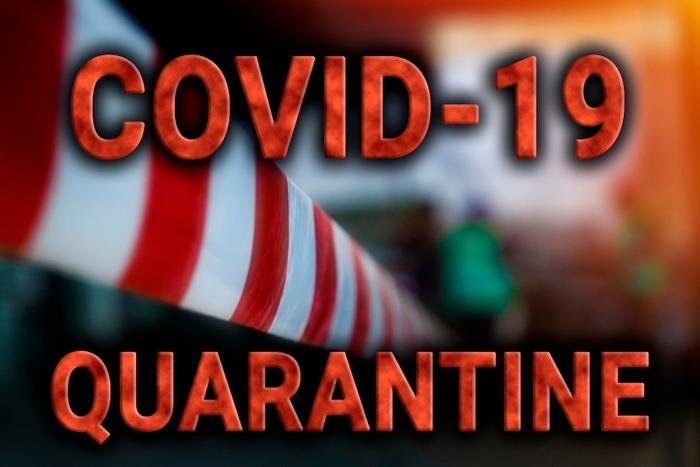 More than half of Americans (60 percent) are concerned that easing restrictions on social distancing and public outings will lead to a rise in coronavirus cases, according to a poll recently conducted by NBC News and the Wall Street Journal. 
The survey of 900 registered voters found partisan differences in opinion on current federal restrictions as it applies to the economy and public health.
A majority of Democrats (77 percent) and Independents (57 percent) said they were more worried about the coronavirus, while 48 percent of Republicans said they were more concerned about the virus' impact on the economy.
Thirty-three percent of those polled said they were "very worried" that a family member would become infected with COVID-19. In a separate poll conducted this month, two-thirds of Americans said they believed the "worst" of the outbreak was yet to come.
Protests on social distancing guidelines
The latest poll results come amid growing opposition to social distancing guidelines. Protesters in a number of states recently gathered to express their opposition to current school and business closures. 
President Trump supported coronavirus protestors over the weekend, tweeting "LIBERATE MICHIGAN! ... LIBERATE MINNESOTA! ... LIBERATE VIRGINIA, and save your great 2nd Amendment. It is under siege!"
In the poll, 52 percent of Americans said they distrusted what Trump has to say about the pandemic. More than two-thirds of respondents (69 percent) said they trusted the Centers for Disease Control and Prevention (CDC) to provide accurate information about the outbreak, and 66 percent said they trusted their state's governor to provide accurate information. 
Governors across the country have described Trump's support of coronavirus protestors as "dangerous." 
"I don't know any other way to characterize it, when we have an order from governors, both Republicans and Democrats, that basically are designed to protect people's health, literally their lives, to have a president of the United States basically encourage insubordination, to encourage illegal activity," Washington Gov. Jay Inslee said on ABC's "This Week."
"To have an American president to encourage people to violate the law, I can't remember any time during my time in America where we have seen such a thing," Inslee added.