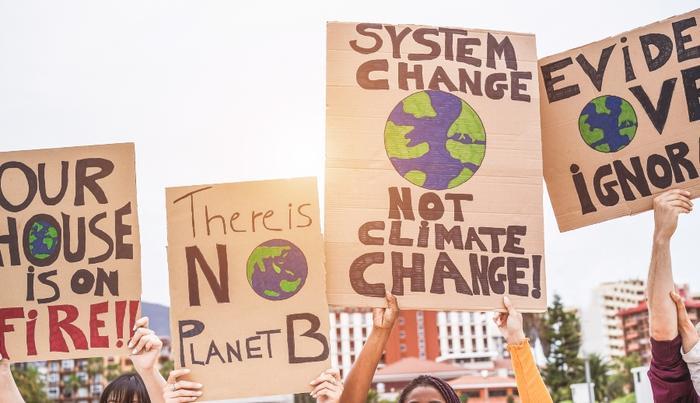 Climate change is likely to become a hot button issue over the coming months as presidential candidates outline their plans to address the issue. Based on findings from a recent study, consumers will be anxiously waiting to hear these solutions.
Researchers working with the American Psychological Association (APA) conducted a survey and found that over half of U.S. adults (56 percent) think climate change is currently the most important issue facing society. However, only 40 percent have gone the extra step of changing their habits to address it.
That lack of action could have consequences for public health. The researchers say that uncertainty over climate change has led to increased levels of anxiety and stress.
"The health, economic, political and environmental implications of climate change affect all of us. The tolls on our mental health are far reaching," said Dr. Arthur C. Evans Jr., the APA's chief executive officer. 
Where to start?
The statistics from the survey paint an interesting picture of consumers who want to do something about climate change but aren't sure what actions they can take to make a difference. Over half of respondents (51 percent) said they wouldn't know where to start.
The researchers found that this uncertainty has led to "eco-anxiety" in 68 percent of U.S. adults. This was particularly prominent among younger adults between the ages of 18 and 34. 
Among the changes that respondents said they were willing to make, reducing waste and recycling led the way at 89 percent. Other potential solutions included upgrading insulation in the home (81 percent), limiting utility usage (79 percent), using renewable energy sources like solar panels (78 percent), reducing overall energy use (77 percent), and limiting air travel (75 percent). 
Other community-driven efforts that could be focused on include writing elected officials to ask for action related to climate change or working with an organization with the goal of enacting change.
"As climate change is created largely by human behavior, psychologists are continuing to study ways in which we can encourage people to make behavioral changes -- both large and small -- so that collectively we can help our planet," said Evans Jr.