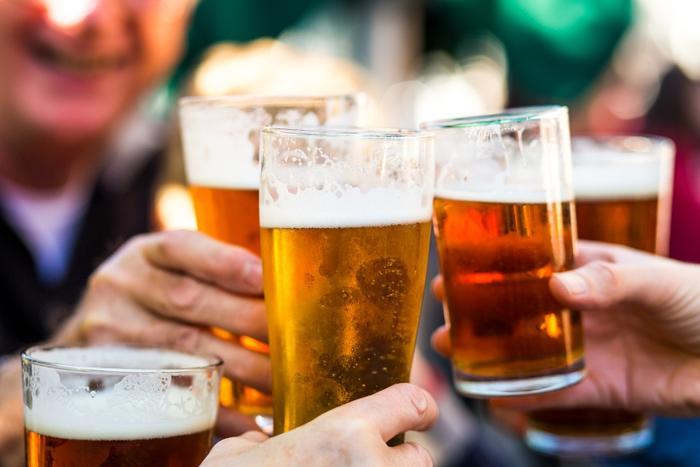 In a global study that sought to understand underage drinkers, researchers from the University of Stirling found some interesting information. 
The team found that a good portion of young people between the ages of 11 and 19 who reported drinking alcohol were unaware that the bottles or packaging come with warnings to protect their health. 
"Only a third of 11-19 year olds recalled seeing product information, health messages, or warnings on alcohol packaging in the past month," said researcher Dr. Nathan Critchlow. "In particular, only around half of current drinkers were aware of such messaging, despite being an important target market for this information." 
What's on the labels?
The researchers utilized responses to the 2017 iteration of the U.K.'s Youth Alcohol Policy Survey, which asks people between the ages of 11 and 19 to respond with their attitudes, beliefs, and habits regarding drinking. 
Not all of the survey respondents are regular drinkers, and some don't drink at all; however, particularly with this study, it was important for the researchers to understand what messages young drinkers are taking away from their liquor bottles. 
"We explored awareness of such information and differences between population groups and different levels of alcohol consumption, such as whether a young person currently drank alcohol or not," said Dr. Critchlow. 
Regardless of drinking habits, the survey revealed that of the entirety of the 11-19 age group, just one-third had any recollection of warning labels on alcohol; of those who reported drinking, 50 percent were aware of the messaging. 
While a portion of respondents were able to remember that a warning label was on the alcohol, very few could recall the specificity of the health warnings, some of which inform consumers about the age requirement to legally drink alcohol. 
Not only does alcohol come with its own set of health concerns, but the researchers explained that habits formed around alcohol during consumers' younger years could translate to habits in later years. Because of this, the team hopes that even more is done to spread the messages hidden in plain sight on alcohol packaging. 
"In the U.K. and internationally, there are frequent calls to increase the visibility, comprehension, and effectiveness of labelling on alcohol packaging," said Dr. Critchlow. "In particular, critics often point to the statutory steps taken for nutrition labelling on food and drinks, or health warnings and messaging on tobacco products, and ask why alcohol labelling -- which is self-regulated by the industry -- is not as progressive." 
Dangers of drinking
One recent study explored the dangers of drinking for consumers at any age. 
According to the study, no amount of alcohol consumption is considered "safe," as the risk for death, disease, and injury continues to increase. 
"Alcohol use is a leading risk factor for global disease burden and causes substantial health loss," the researchers wrote in the report. "We found that the risk of all-cause mortality, and of cancers specifically, rises with increasing levels of consumption, and the level of consumption that minimizes health loss is zero."