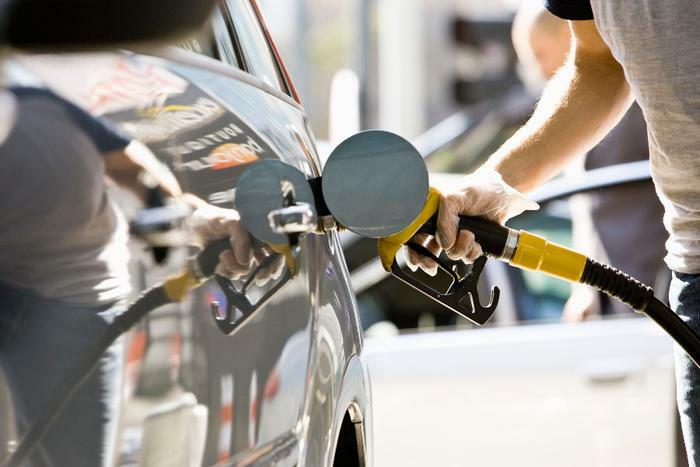 Gasoline prices were relatively stable this week but a sharp uptick in demand could send prices higher again.
The AAA Fuel Gauge Survey shows the national average price of regular gas is $3.16 a gallon, about the same as last Friday. It's only six cents higher than a month ago.
The average price of premium gas is $3.78, about a penny more than last week's price. The average price of diesel fuel is $3.27 a gallon, the same as a week ago.
Despite the steady national averages, some individual states saw prices move higher. The statewide average is up seven cents a gallon in Nevada and Idaho and is six cents higher in Wyoming. In Nevada, the average gas price has increased by 25 cents a gallon over the last four weeks.
A number of factors, including oil prices and consumer demand make it hard to predict where prices go from here.
"For pump prices to push less expensive, OPEC will need to follow through with their production increases, crude will need to sell consistently at lower prices and the market will need to adjust to the potential resurgence of COVID-19 cases," said Jeanette McGee, AAA's spokesperson. "If these factors prove true consistently, pump prices could be less expensive in August, though the national average could still be at or above the $3 per gallon mark."
Demand for gasoline, which is a major effect on supplies, has fluctuated in recent weeks. GasBuddy reports demand is down over the last few days but remains high.
The states with the most expensive gas
These states currently have the highest prices for regular gas, according to the AAA Fuel Gauge Survey:
California ($4.34)

Hawaii ($4.08)

Nevada ($3.98)     

Utah ($3.88)

Washington ($3.84) 

Idaho ($3.77)       

Oregon ($3.71) 

Alaska ($3.64) 

Colorado ($3.55) 

Wyoming ($3.52)   
The states with the cheapest regular gas
The survey found that these states currently have the lowest prices for regular gas:
Mississippi ($2.78)

Louisiana ($2.81)

Texas ($2.83) 

Alabama ($2.83)

Missouri ($2.85)

Arkansas ($2.86)

Oklahoma ($2.88) 

South Carolina ($2.89)

Tennessee ($2.89)

North Carolina ($2.91)