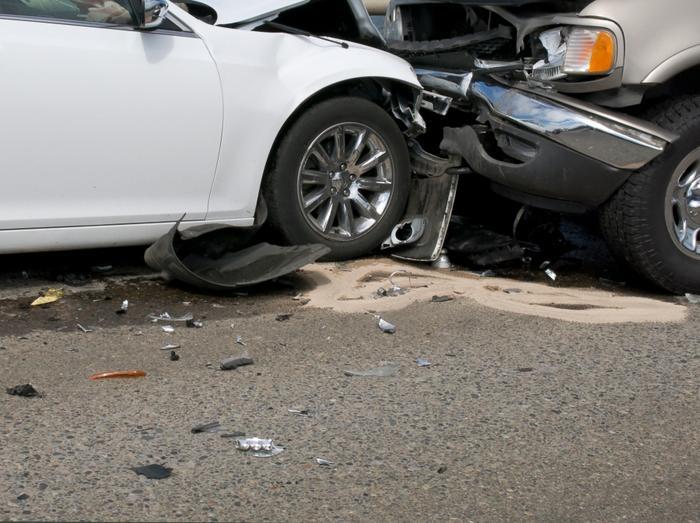 Pickup trucks remain popular with consumers and big sellers for automakers, but new crash tests show most don't do a good job of protecting front-seat passengers in a crash.
The Insurance Institute for Highway Safety (IIHS) put 11 current model pickups through front-side impact tests and only two -- the Ford F-150 and Nissan Titan --  earned a good rating.
The Honda Ridgeline, which was rated "acceptable" in the passenger-side test, was the only pickup to earn a 2019 Top Safety Pick award, bolstered by its good headlights and available front crash prevention.
The Toyota Tacoma also did well in the passenger-side test, earning an "acceptable" rating. However, the vehicle missed out on the Top Safety Pick award because of its headlights.
Toyota Tundra rated poor
In this latest round of tests, IIHS rated 11 crew cab pickups in the passenger-side test — four small and seven large. Among full-size pickups, the Toyota Tundra only managed a poor rating while five of the trucks were rated as marginal.
"We commend Ford, Nissan and Ram for providing state-of-the-art crash protection for both drivers and front passengers of their large pickup models," says David Zuby, IIHS chief research officer. "As a group, however, the pickup class still has a lot of work to do."
The video below graphically illustrates the damage that occurs to a pickup when it is struck from the front on the passenger's side.
Working to improve
Automakers whose trucks lagged in the crash tests say they are constantly working to improve safety.
"We'll continue to look for ways to improve in an effort to exceed customers' expectations — particularly in new testing such as IIHS' passenger-side front small overlap (tests) for pickup trucks," a spokesman for Toyota told CNBC.
What IIHS calls a "small overlap crash" occurs when just the front corner of the vehicle strikes another vehicle or an object such as a tree. Two years ago, the organization developed the passenger-side test to ensure that occupants on both sides are protected in one of these crashes.
IIHS says it took longer for automakers to meet the tough safety guidelines in pickups, so it isn't surprising that they're behind on the passenger-side standard. The group says most pickups earn a "good" rating for protecting the driver side.