---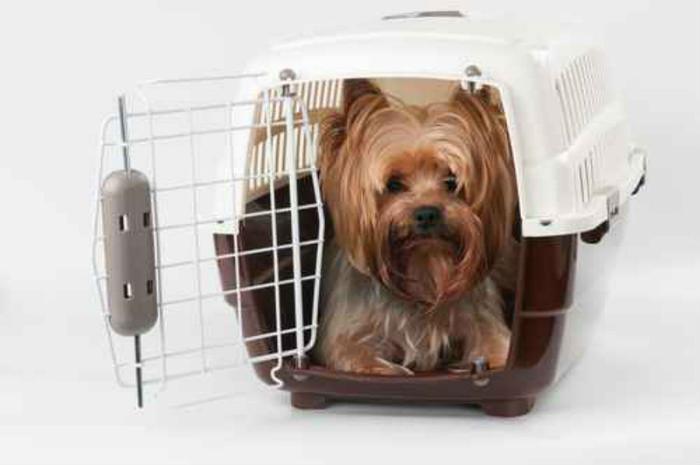 Whether it's for a trip to the vet or the dog park, most dog parents will at some point find themselves loading up Fido into the car. When that time comes, experts say you should always keep your pup restrained — for his safety as well as yours.
"In the event of a crash they can be a projectile hurting everyone, including themselves," said Dr. Flaura Winston of the Center for Injury Research and Prevention at Children's Hospital of Philadelphia.
But new tests shows that many of the pet restraints being sold in stores don't work in a crash. In crash tests by the Center for Pet Safety, a nonprofit watchdog group, 25 of 29 products failed in one way or another.
"Bypass regulation"
"Pet owners should be screaming about this," Center for Pet Safety CEO Lindsey Wolko told TODAY national investigative correspondent Jeff Rossen. "If you get into an accident and one of these products fails, it puts you, your family members and it puts other drivers on the road at risk."
According to Wolko, because pet products are not defined as consumer products by the Consumer Products Safety Commision, accountability is difficult to enforce. "They bypass any kind of oversight or regulation," Wolko adds.
The Commission told NBC News: "Based on our mandate from Congress, CPSC does not have jurisdictions over these products." The American Pet Products Association told TODAY that they could not comment on the Center for Pet Safety tests, but they "back car safety restraints."
Effective pet restraints
A loose pet is not only a distraction to the driver, but can also become a deadly projectile in a crash. No matter how short the drive, pets should be restrained.
But before forking over money for an ultimately ineffective pet restraint, take a look at the Center for Pet Safety's list of top performers:
---