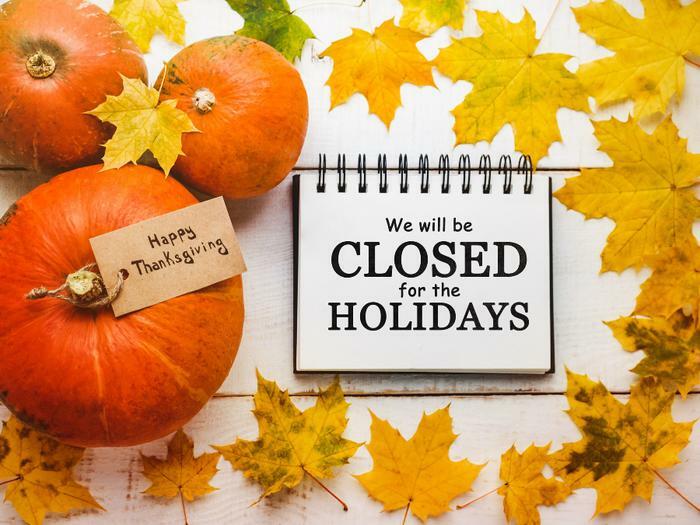 In 2020, the COVID-19 pandemic caused many national retailers to suspend the practice of opening stores on Thanksgiving to get an early jump on Black Friday. This year, most are continuing to give store employees the day off.
Walmart, Target, Dick's Sporting Goods, Best Buy, Kohl's, Macy's, and JCPenney, have all announced that they will close their stores for the holiday while offering a full array of online deals. In years past, these stores kicked off their in-store Black Friday weekend sales on Thanksgiving Day.
Target has taken it one step farther, announcing that its stores will continue to be closed on Thanksgiving even after the pandemic is over. Ken Perkins, president of Retail Metrics, told USA Today he thinks most retailers will come to the same decision because it isn't cost-effective to have stores open on the holiday.
"With all these online shopping opportunities, is it really necessary to open on Thanksgiving?" Perkins asked rhetorically. 
Some stores will be open
At the same time, consumers who decide they need to do some shopping before or after Thanksgiving dinner will find several options. In addition to convenience stores, a number of grocery store chains will be open with limited hours.
Drug store chains like CVS, Walgreens, and Rite Aid plan to have Thanksgiving Day hours. Some of the other brick-and-mortar stores doing business on the holiday include Bass Pro Shops, Cabelas, Big Lots, Dollar General, and Dollar Tree.
Most major retailers are already offering holiday shopping deals, both in-store and online. Target's week-long deals include discounts on electronics, toys, kitchen appliances, vacuums, video games, apparel, and beauty products.
"We began offering holiday deals in October for those looking to shop early and we're continuing to deliver big savings all season long, including Black Friday week," said Christina Hennington, executive vice president and chief growth officer at Target. 
In fact, most national retailers got an early start on Black Friday-type deals. Walmart is continuing to run its Deals for Days promotion. Current offerings include AirPods Pro for $159.
Amazon's deals include a lot of its own electronic products. For example, it's offering the Echo Show 5 + Blink Mini Camera bundle for $50. On Friday the price drops to $45.