---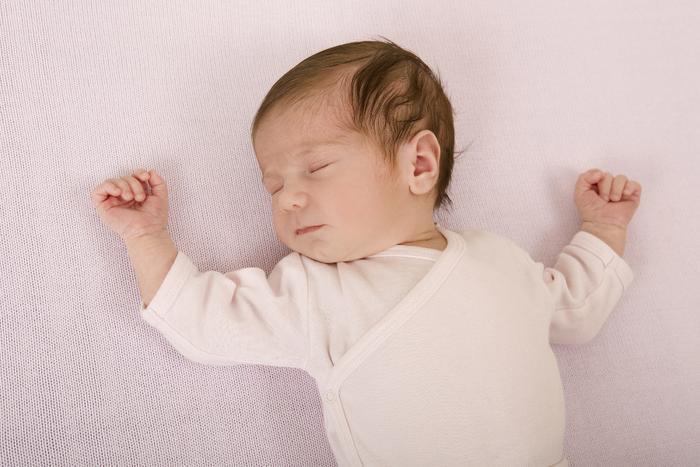 Despite warnings, people are still using unsafe bedding for infants that can increase the risk of sudden infant death syndrome, or SIDS. Over half of babies in the U.S. are put to sleep with high-risk bedding.
Thick blankets, quilts or soft objects like pillows can obstruct a baby's airway and pose a suffocation risk. Ideally, infants should be placed to sleep alone, on their backs, on a firm surface, such as a mattress in a safety-approved crib, covered by a fitted sheet.
It is really fun to decorate a baby's room but you must remember toys, crib bumpers, quilts, comforters are all potential hazards to your child. People do not realize the risk that quilts and such create for an infant.
The current study is an analysis of data from the National Infant Sleep Position Survey (NISP), which collected information on the influence of infant sleep position and other safe sleep recommendations on infant care practices. The survey was done by phone and sampled more than 1,000 caregivers in the U.S. from 1992-2010.
It was funded through the NIH's Eunice Kennedy Shriver National Institute of Child Health and Human Development (NICHD).
Blame the ads
Unfortunately advertising in magazines and TV shows babies' rooms filled with fluffy blankets and cute cribs with crib bumpers, perpetuating the myth that these things are not hazardous to infants. More than two thirds of these images showed infants sleeping with potentially hazardous bedding such as blankets and pillows.
"Bedding use for infant sleep remains common despite recommendations against this practice," the study authors wrote.
"Parents have good intentions but may not understand." said the study's first author, Carrie K. Shapiro-Mendoza, Ph.D., M.P.H., senior scientist in the CDC's Division of Reproductive Health in Atlanta.
Most mothers feel they need to give their baby a blanket to provide warmth and comfort. You really just need a heavy onesie that has feet in it to keep them warm.
SIDS is the unexplained death of a child within the first year of life. In 1992, the American Academy of Pediatrics issued its recommendation that infants be put to sleep on their backs. Two years later, health organizations launched the Back to Sleep campaign, later renamed Safe to Sleep. The rate of SIDS in the United States has fallen 50 percent since 1992.
Although the SIDS rate has declined researchers still are dealing with unexpected infant deaths that are the result of causes like accidental suffocation, entrapment in bedding material or other causes.
---