---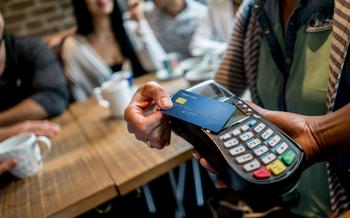 A new survey of consumers who carry chronic balances on their credit cards shows much of their spending is on basic daily needs–making ends meet.
The research from credit card site CompareCards.com found 42 percent of consumers in the survey group reported their shortage of cash at the end of the month was a significant driver in running up debt.
Aside from gasoline and groceries, consumers reported that emergency expenses such as car repairs and medical care went on credit cards because money was not available.
Bruce McClary, a vice president at the National Foundation for Credit Counseling, which represents non-profit credit counselors, says the survey should raise some warning flags.
'Disturbing'
"What I find disturbing about this survey is that it shows consumers are rolling over more than $5,000 in balances from month to month, coupled with the fact that much of that debt–some 42 percent–is related to simply making ends meet, covering expenses that would ordinarily have been covered using cash," McClary told ConsumerAffairs.
The survey focused on reasons for credit card debt and the stress that it causes among consumers. Millennials are more likely than older consumers to feel stress, yet baby boomers are having a harder time than millennials paying off their debt.
Also disturbing, the survey found about 28 percent of consumers had two or more credit cards with a balance they can't pay off in full.
"We are clearly in a trend where more people are falling behind on their credit card payments and people are carrying larger balances," McClary said. "That combination can be very dangerous."
The survey can be subject to different interpretations. Despite a soaring stock market and improving job market, a sizable group of consumers may still be struggling financially.
At the same time, McClary says some consumers with job security may have become too comfortable with debt over the last few years and are now in over their heads. He says it's easy to do.
Long term costs
"Consumers should think about the long term costs of the things they're buying on credit, he said. "If their credit card is simply charging them the average interest rate, which right now is around 16 percent, you can be adding a lot to the cost of the item you're buying."
McClary cites the example of carrying a $1,000 balance and paying the minimum $25 a month at 16 percent APR. At that rate, he says consumers would pay an additional $400 by the time they paid off the balance.
It might be difficult, but McClary says consumers struggling with credit card debt can turn it around.
"In my 20 years of non-profit credit counseling I have always found that there is the possibility of finding room in the budget for savings," McClary said. It's just a matter of where you look and how hard you're willing to work to make those adjustments."
For help, he suggests contacting a non-profit credit counselor. While some consumers may have little or no discretionary spending that can be cut, a credit counselor can suggest tactical moves that can save money on existing financial obligations.
Thanks
Keep an eye on your inbox, the lastest consumer news is on it's way!
Unsubscribe easily whenever you want
---