---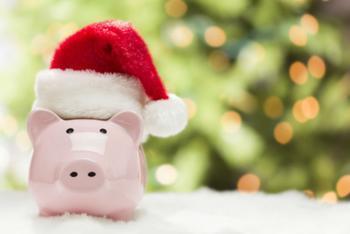 Now that Black Friday and Cyber Monday are behind us, it's a safe bet most consumers have at least started their holiday shopping.
But are they following a set spending budget? Personal finance experts are unanimous in their advice to do so, but evidence suggests many consumers don't.
Lending Tree's second annual holiday survey found that more than half the consumers it polled plan to shop without setting spending limits this holiday season. That, of course, usually means starting the new year with unexpected debt.
The survey also found that 43% of consumers admitting to at least some buyer's remorse after the holiday about how much money they spent.
Where the money goes
It isn't just gifts that cause people to get carried away with their credit cards. There are decorations, food, and beverages for parties, and even travel. The personal finance website Investopedia has some tips for avoiding overspending during the holiday season.
Among the decorating tips, organize a decorations swap with friends. You add new decorations without spending any money. If you have enough decorations to get by this year, wait until after Christmas and buy decorations on clearance.
If you're planning a holiday dinner party, don't feel like you have to invite everyone you know. Most people get more invitations than they can handle and won't mind attending one less holiday event.
If extended families are still exchanging gifts, suggest spending limits this year. Or even better, a secret Santa where everyone purchases just one gift.
As for travel, if you haven't already booked your flight, you're not going to save any more. However, if you're willing to fly on Christmas Eve or Christmas Day, you might still find a bargain.
Budget worksheet
Sitting down and actually putting a budget down on paper is the best way to help you stay on track with your spending. Here's a budget worksheet that you can download.
Lending Tree found that nearly two-thirds of shoppers expect to spend $500 or less on gifts this year. That's up slightly from last year. More than 10% estimate they will spend more on gifts this year than last year.
---