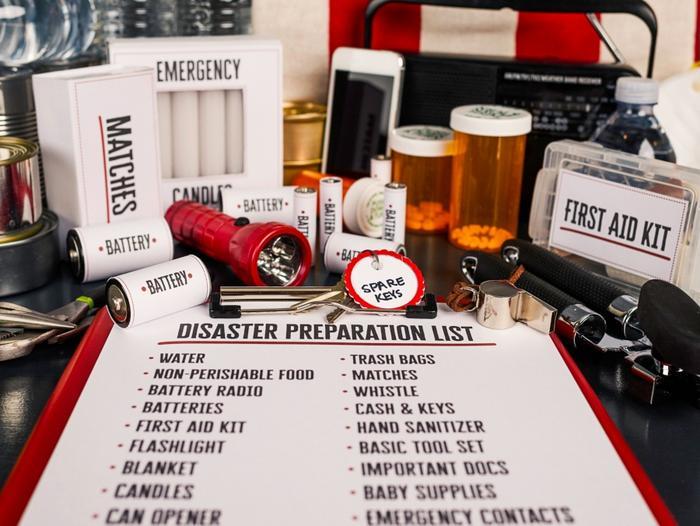 Floods, tornadoes, and hurricanes usually result in wall-to-wall coverage on the Weather Channel, so maybe it isn't surprising that most people say the weather is getting more extreme.
But that belief doesn't translate into preparation.
A survey by The Weather Company, the Weather Channel's parent company, found 74 percent of people believe there are more severe weather events than in the past. Yet two out of five say they aren't prepared to deal with one.
The survey was released just ahead of the official start of hurricane season, with The Weather Channel predicting 14 named storms. Forecasters say there is the potential for seven hurricanes and three major hurricanes in 2019 -- a slight decrease in activity when compared to last year. The Atlantic hurricane season starts June 1 and runs through November 30.
"El Niño conditions are expected to continue throughout the North Atlantic hurricane season, which will enable an atmospheric pattern that is not conducive for increased tropical development," said Dr. Todd Crawford, chief meteorologist for The Weather Company.
Warmer-than-normal
Crawford says the North Atlantic Ocean temperatures are warmer-than-normal, and that could bring about above normal weather activity. But the combination should have a stabilizing effect, suggesting a near-normal season that is similar to last year.
"Much like the 2017 weather pattern that produced Hurricane Florence and Hurricane Michael, there is still the potential for intense tropical cyclones in 2019," Crawford said. "Our teams are focused on providing the data and insights people need to prepare."
The survey found that 43 percent of Americans don't have an evacuation plan in case of severe weather. Part of any plan should be a place where all family members are told to go in the event of an emergency. But only 19 percent of those questioned said they had set a family meeting place.
Emergency management personnel recommend consumers assemble a disaster kit, but only 15 percent of people in the survey said they keep one packed.
Disaster kit
The American Red Cross says a disaster kit should include:
Plenty of water for each family member

Non-perishable food

Flashlight and spare batteries

Battery-powered radio

First aid kit

A seven-day supply of prescription medications

Personal hygiene items

Cell phone with charger

Blankets

Cash
The Weather Company says there doesn't appear to be a strong link between the number of storms and landfalls in the U.S. It says one or more of the predicted storms could hit the U.S. this season or none at all, underscoring the reason consumers should be prepared.