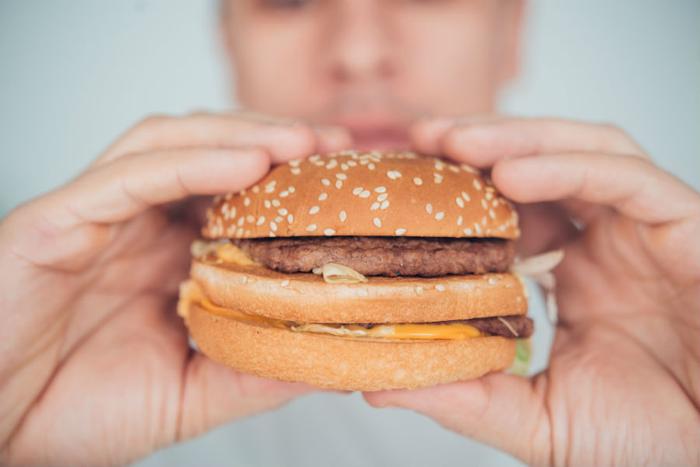 When graded on their antibiotic policies, a majority of the biggest burger restaurants in the U.S. earned failing scores, according to a report released Wednesday by the National Resources Defense Council (NRDC) and its allies.
The fourth-annual "Chain Reaction" report, which focused specifically on burger chains, found that all but 3 of 25 of the nation's top burger chains earned "F" scores regarding their use of antibiotics in the meat they buy.
Wendy's narrowly missed earning an F. The company, which last year made a pledge to reduce one antibiotic in a small portion of its beef supply, scored a D minus. Only two chains -- Shake Shack and BurgerFi -- scored A's for serving antibiotic-free beef.
The remaining 22 restaurants -- which included chains like McDonald's and Burger King -- earned "F" grades "because they lack any time-bound, publicly available policy to restrict antibiotic use in their beef supply chains," said Lena Brook, lead researcher of the report and interim director of the food and agriculture program at the NRDC.
"By continuing to use antibiotics routinely on farms, beef producers contribute to the rise and spread of antibiotic-resistant bacteria like this type of Salmonella, which cause infections that are difficult or sometimes impossible to treat," Brook wrote in a blog post accompanying the report.
Threat to public health
The World Health Organization, the FDA, and the Centers for Disease Control and Prevention (CDC) have all stated that they consider antibiotic resistance a threat to public health.
Each year in the U.S., at least 23,000 people die and 2 million get sick with antibiotic-resistant infections, according to statistics from the CDC. More than 400,000 consumers in the U.S. get sick from two of the bacteria that are commonly spread through food, salmonella, and campylobacter on an annual basis.
"Right now, many burger chains are putting burger lovers in a bind. If they want to eat meat raised with responsible antibiotic use practices, chicken is the best choice at many mainstream chains," Brook said. "But if we are to make headway on antibiotic resistance crisis, the beef (and pork) industry must be part of the solution."
In August, the FDA pledged to "launch some new programs" to combat the overuse of antibiotics in the meat industry.
"For all of these reasons, it's critical that we implement good antimicrobial stewardship practices in human healthcare and veterinary settings," the FDA's Scott Gottlieb said. "We must continue to take new steps to slow the development of resistance and extend the usefulness of these lifesaving drugs."