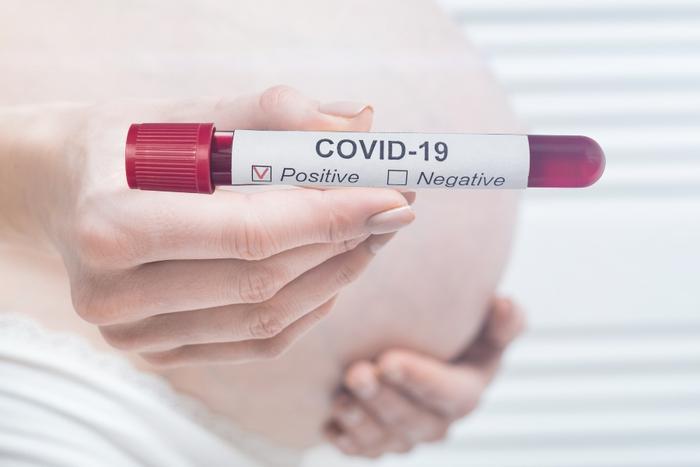 Experts previously determined that the likelihood was low for mothers transmitting COVID-19 to their infants during pregnancy, and now a new study is reinforcing those results. 
According to researchers from the University of California at San Francisco, most newborns born to women with COVID-19 showed very few negative health effects in the first weeks after birth. 
"The babies are doing well, and that's wonderful," said researcher Dr. Valerie J. Flaherman. "When coronavirus first hit, there were so many strange and unfortunate issues tied to it, but there was almost no information on how COVID-19 affects pregnant women and their newborns. We didn't know what to expect for the babies, so this is good news." 
Health outcomes generally not affected by virus
The researchers analyzed infant health outcomes from 263 mothers and infants who were part of the Pregnancy Coronavirus Outcomes Registry (PRIORITY). Of those women, 179 tested positive for coronavirus and 84 tested negative. The researchers assessed the infants' health outcomes in their first eight weeks after birth.
Overall, the majority of the infants born to women with COVID-19 didn't experience any adverse health effects. Just 1.1 percent of the infants born to mothers with the virus tested positive, and none showed any symptoms. Factors like birth weight, preterm birth, or breathing difficulties were similar among all of the infants involved in the study, regardless of the mothers' COVID-19 status. 
There were instances of postpartum complications, though COVID-19 didn't appear to play a huge role. Roughly 60 infants were evaluated for upper respiratory infections, and out of three confirmed cases, two were born to women who had tested positive for the virus. 
The researchers did find that neonatal intensive care unit (NICU) admissions were higher when women tested positive for COVID-19 in the final weeks of pregnancy, but it's also important to note that less than 17 percent of all of the infants involved in the study were admitted into the NICU after birth. 
Reassuring results
While these findings are an encouraging place to start, the researchers note that the PRIORITY study is ongoing. The team hopes that the results can continue to provide good news to women who are having children during the current pandemic. 
"Overall, the initial findings regarding infant health are reassuring, but it's important to note that the majority of these births were from third trimester infections," said researcher Dr. Stephanie L. Gaw. "The outcomes from our complete cohort will give the full picture of risks throughout pregnancy."