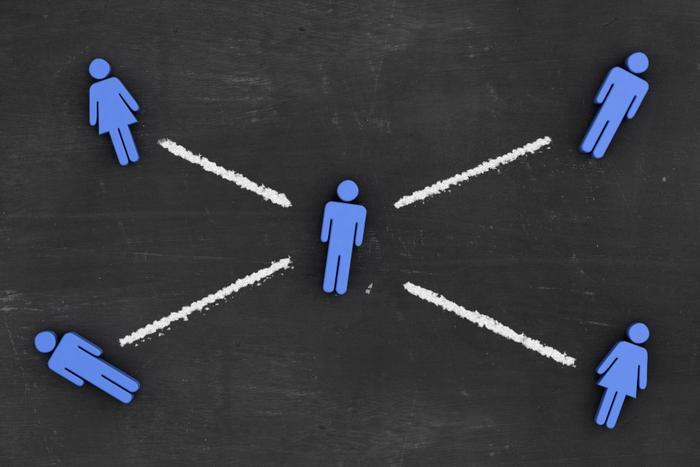 A majority of Americans (92 percent) are now practicing at least some social distancing measures, according to a poll released Thursday by the Kaiser Family Foundation (KFF). 
The results of the poll represent a marked increase in participation over the past two weeks and a closing of a partisan divide that was evident earlier in March.
Two weeks ago, KFF found that 59 percent of Americans were taking social distancing measures to mitigate the spread of the coronavirus and keep from overwhelming the health care system. At the time, 80 percent of Democrats said they were taking at least one social distancing measure, while only 53 percent of Republicans said they were taking measures.
In the most recent survey, 95 percent of Democrats and 91 percent of Republicans said they are taking precautionary measures like staying home from school or work and scrapping plans to attend large gatherings. 
"Most Americans are taking steps recommended by public health experts to protect themselves, and Republicans are now getting the message," KFF President and CEO Drew Altman said in a statement.
Many believe the worst is yet to come
Additionally, two-thirds of those polled said they believe the "worst" of the pandemic hasn't yet happened, despite the fact that their lives have already been significantly disrupted. 
"In spite of the health, social and economic upheaval that Americans are already experiencing, about three in four (74%) say that the 'worst is yet to come,'" KFF wrote in its report. "The public has significant coronavirus-related worries related to their family's health and wellbeing, as well as concerns for the nation and the health care system." 
The latest findings come on the heels of new guidance from President Trump's coronavirus task force. Less than a week ago, Trump announced that he was extending the social distancing guidelines for slowing the spread of the virus through the end of April. 
He also told reporters that projections he has seen suggest that the peak of the death rate in the U.S. will not occur for several more weeks. 
The death toll from the virus has now exceeded 5,000 in the U.S., and the total number of confirmed cases of the virus is more than 220,000. The number of people infected around the world just recently hit one million.