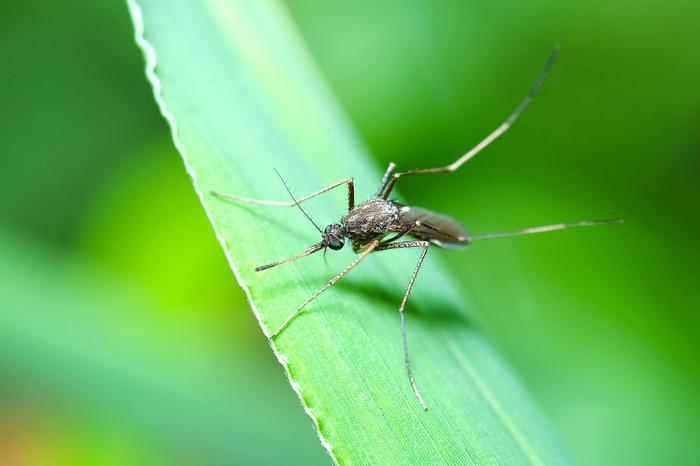 With a changing climate comes changing weather conditions, and researchers have now discovered an interesting side effect of hurricanes touching down earlier than usual.
According to a new study conducted by researchers from Georgia State and Arizona State University, hurricanes hitting just one month earlier than usual can lead to an increase in mosquito-borne diseases.
"Mosquitoes are very sensitive to temperature not only in terms of their ability to survive and reproduce, but also in their ability to infect individuals," said researcher Gerardo Chowell. "The warmer it is, the faster an infected mosquito will be able to transmit the virus. Considering that mosquitoes have an average lifespan of less than two weeks, that temperature difference can have a dramatic effect on disease outbreaks."
Climate change plays a role
The researchers focused their study on areas that attract large mosquito populations and experience more hurricanes to see how an early storm could affect how mosquitoes are spreading diseases like chikungunya, Zika, West Nile virus, or dengue.
After creating a mathematical model, the researchers were able to analyze areas that had experienced heavy rainfall events (HREs) at various points of the summer and how mosquitoes played a role after the storm.
The biggest takeaway here was that earlier HREs correlated with more mosquito-borne diseases. When storms hit later in the season, there were fewer cases of mosquito-borne infections.
The study revealed that even a one month difference can make a huge impact, as infection rates were 70 percent higher when a storm hit on June 1st compared with July 1st. The researchers also discovered that consumers' displacement after a storm affected mosquitoes' behavior.
"Since mosquito-borne diseases tend to be spread by the movement of people rather than the movement of mosquitoes, disaster-induced movements of people can shift where and when outbreaks occur," said researcher Charles Perrings.
The study revealed that when people move from one area to another to escape the storm, the number of infections will increase in the new area, while infections will be on the decline in the spot where the storm hit. Armed with this information, the researchers plan to build on this study to help communities that are frequently vulnerable to hurricanes fight back against mosquito-borne diseases.
"Our team will now focus on improving methods to quantify the number of people that actually leave during a hurricane, how quickly they leave, and when they return," said Chowell. "We are also looking at additional hurricanes to study the impact of different displacement patterns."
Fighting mosquitoes head-on
Despite recent findings, such as a mosquito birth control and an innovative way to attack the malaria virus, climate change continues to play a role in mosquito-related infections.
Researchers recently found that one billion people could be exposed to mosquito-borne diseases as the climate becomes more suited to mosquitoes' lifestyles.
"While we may see changing numbers and think we have the answer, imagine a world too hot for these mosquitoes," said researcher Dr. Colin J. Carlson. "This might sound like a good news, bad news scenario but it's all bad news if we end up in the worst timeline for climate change. Any scenario where a region gets too warm to transmit dengue is one where we also have different but equally severe threats in other health sectors."