---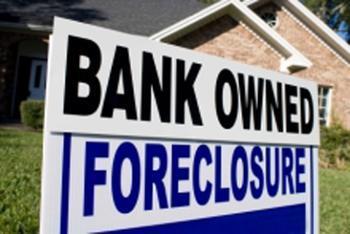 If you were one of the borrowers who lost your home to foreclosure between January 1, 2008 and December 31, 2011, you may be eligible to receive a payment under the national settlement worked out between five major lenders and 49 states and the federal government.
But you don't have much longer. The deadline for filing a claim is Friday, January 18, 2013. Attorneys general around the country have spent the week reminding their constituents there is no time to lose.
"With the deadline looming, I hope affected Mississippians will take advantage of this opportunity for some relief," said Mississippi Attorney General Jim Hood.
$1.5 billion in funds
The 2012 settlement earmarked approximately $1.5 billion in payments for approximately two million borrowers nationwide who lost their homes to foreclosure during 2008 to 2011 and had their loan serviced by one of the five settling servicers. The exact payment each borrower receives will depend upon the total number of borrowers who participate by filing a claim but the estimated payment is $840.
"The deadline to submit a claim is just days away," said Illinois Attorney General Lisa Madigan. "We know there are still thousands of eligible Illinois borrowers who haven't stepped forward. I urge anyone whose mortgage was serviced by one of these five banks and who lost their home to foreclosure to contact the settlement administrator immediately."
The settlement resolved allegations that major borrowers took illegal shortcuts to foreclose on homes whose owners were in default or behind on payments. In some cases people executing foreclosure documents signed them without reading them, even though they also signed an affidavit swearing they had read them.
The big five
Eligible borrowers had mortgages serviced by Ally/GMAC,Bank of America, Citi, JPMorgan Chase and Wells Fargo, the nation's five largest mortgage servicers that agreed to the settlement with the federal government and attorneys general for 49 states and the District of Columbia.
Those who qualify must make at least one of the following claims through a simple form: they were unable to pay; their mortgage servicing company mishandled the process involving their loan modification or foreclosure alternative; or the servicer made errors during the foreclosure process.
"This is partial compensation for the mortgage servicers' illegal conduct and servicing abuse," said Iowa Attorney General Tom Miller, who led the settlement negotiations on behalf of state attorneys general.
How to file
Your first step should be to find the letter that was sent to you in the mail. If you want to file your claim online, you will need it.
Next, go to the special website that has been set up to administer the settlement. You can get there by clicking here.
Once you are on the site, read the directions carefully. You will see a warning not to fall for the many anticipated scams in which companies or individuals may offer to do "the paperwork" for you for a fee. It costs nothing to file a claim. If you have questions or need help filing your claim, you may call the Settlement Administrator toll free at 1-866-430-8358.
Review the pre-printed name and address at the top of the form and make any corrections to your current mailing address on the following screens.
Next, confirm your eligibility and sign the form. You can file your claim online or send it by U.S. Mail. However, if you do that it must be postmarked no later than January 18, 2013.
If your loan is owned by Fannie Mae or Freddie Mac you should have not received a letter. Those loans are not part of the settlement.
Also, if you live in Oklahoma you are not entitled to participate. Oklahoma elected not to join the lawsuit and settlement.
---