---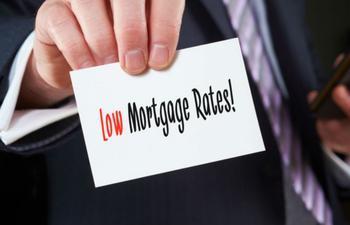 Back in December, when the Federal Reserve boosted its Federal Funds Rate off 0% for the first time in six years, it was believed to signal the end of cheap money.
It hasn't quite worked out that way in 2016.
The Fed has not chosen to raise that interest rate again, but more importantly, the interest rates the Fed doesn't control have been going lower, and that includes mortgage rates.
The Mortgage Bankers Association reports the average 30-year fixed rate mortgage rate last week fell to 3.74%. The average 30-year FHA mortgage rate also went down, to 3.64%.
Not surprisingly, MBA reported mortgage applications increased nearly half a percent from the previous week. The increase for refinancings was slightly less than for purchases.
Rates at three year low
By realtor.com's measure, rates were even lower. The real estate marketplace reports the average 30-year conforming rate nationally was 3.60%, a three-year low.
But realtor.com's chief economist, Jonathan Smoke, predicts mortgage rates will become more volatile as the home buying season picks up its pace. He also says low interest rates can present a downside to some borrowers.
"One disadvantage is that credit availability declines marginally as the rates decline" Smoke said in an email to ConsumerAffairs. "With little margin, lenders become more risk averse, so indicators of credit tightness like the average FICO score have ticked up as rates have gone down."
More affordable house payments
Still, for consumers with a good credit score, a strong employment situation, and a significant down payment, mortgage rates under 4% make for more affordable monthly payments. Smoke sees rates no higher than 4.12% by the end of the year.
With home prices steadily rising, the interest rate on a mortgage carries added importance. On a $200,000 mortgage, the difference between a rate of 3.62% and 4.62% is $116 a month.
"In this type of environment, it will be crucial for would-be buyers or refinancers to stay on top of rates, work closely with mortgage brokers or lenders, and learn about options like locks and float-downs," Smoke said.
If rates remain volatile, a borrower could see either higher or lower rates while the mortgage process is taking place. Smoke says rate options can be attractive, but can come at a price.
---