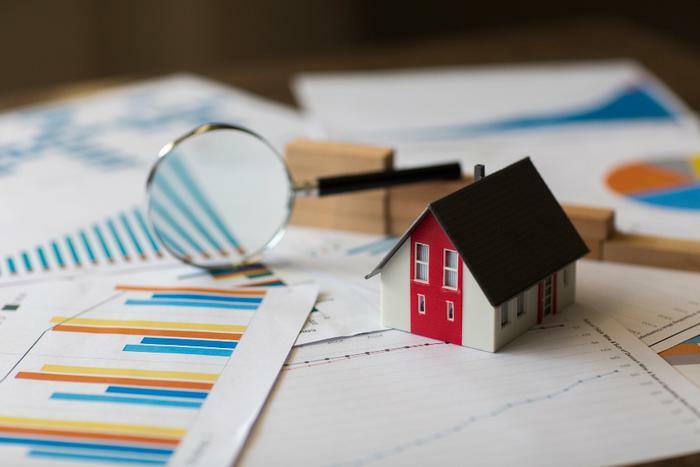 Mortgage rates moved higher late last week, and housing industry analysts are watching to see what they do this week. Another tick higher could make home-buying even more costly.
Freddie Mac reports the rate on the 30-year fixed-rate mortgage averaged 3.02% at the end of last week, rising from 2.93%.
"Mortgage rates have risen above 3% for the first time in ten weeks," said Sam Khater, Freddie Mac's chief economist. "As the economy progresses and inflation remains elevated, we expect that rates will continue to gradually rise in the second half of the year. For those homeowners who have not yet refinanced – and there remain many borrowers who could benefit from doing so – now is the time."
Current homeowners could realize big savings on their monthly mortgage payments if they can lower their present interest rate by a point or more. However, the upward movement in rates may have a bigger impact on people hoping to buy a home in a red-hot real estate market.
Interest rates' impact
A 3% mortgage rate is still near historic lows, but home prices are at historic highs. The bigger the mortgage, the more impact even a slight rise in interest rates can have.
For example, on a $400,000 mortgage financed for 30 years, the difference between last week's rate and this week's rate is $20. It might not sound like much, but for a buyer on the edge of qualifying for a mortgage, it can make a difference.
More importantly, no one thinks rates will stop at 3.02%. Mortgage rates are tied to the yield on the 10-year Treasury bond, and that rate has been moving higher on inflation concerns. 
Rising rates, along with rising home prices, may already be affecting the housing market. Real estate broker Redfin reports that demand for housing has fallen below 2020 levels for the first time this year.
"Some homebuyers are pausing or abandoning their plans to buy because homes in their area have gotten too expensive," said Redfin Chief Economist Daryl Fairweather. "Even though there are no signs of prices coming down, homebuyers may face a bit less competition and have a bit more selection of homes this summer than they did earlier this year."
Competition and prices heating up
Intense competition for homes that began during the pandemic has already bid up home prices to record levels. Over the last four weeks, Redfin reports that the median home-sale price increased 23% year-over-year to $361,750, a record high.
Asking prices for newly listed homes were up 13% from the same time a year ago to a median of $362,600, down 0.2% from $363,250 during the four-week period ending June 6.