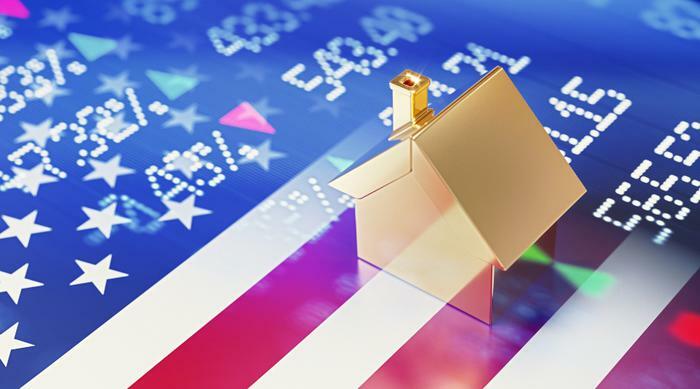 Mortgage rates continue to move higher, putting the squeeze on buyers who are on the edges of affordability.
Freddie Mac reports that the 30-year fixed-rate mortgage (FRM) averaged 3.17 percent in the last week, up from 3.08 percent the previous week. That puts the metric at its highest level in nine months. While still near historic lows, that kind of move can make a big difference in the monthly payment on a large mortgage.
"Since January, mortgage rates have increased half a percentage point from historic lows and home prices have risen, leaving potential homebuyers with less purchasing power," said Sam Khater, Freddie Mac's chief economist. "Unfortunately, this has disproportionately affected the low end of the market, where supply is the slimmest."
Higher prices haven't slowed sales
A year ago at this time, the 30-year FRM averaged 3.50 percent, so why is 3.19 percent such a big deal? The reason is because home prices have risen a lot since then. The coronavirus (COVID-19) pandemic led to a surge in home buying, which in turn pushed up the price of homes. Demand hasn't lessened since then, suggesting that home prices will continue to creep higher.
So far, that has yet to discourage home buyers. The Mortgage Bankers Association (MBA) reports that applications for home loans fell 2.5 percent last week from the previous week. But most of the decrease occurred in the refinance category. Applications for home purchases were higher during the week.
"Purchase applications were strong over the week, driven both by households seeking more living space and younger households looking to enter homeownership,"  said Joel Kan, MBA's associate vice president of Economic and Industry Forecasting. "The average purchase loan balance increased again, both by quickening home-price growth and a rise in higher-balance conventional applications."  
'Affordability challenges'
Kan says borrowers are having to take out increasingly larger mortgage loans to pay steadily rising prices. He blames a stubbornly low inventory level for the higher home prices. That, he says, could potentially dampen the housing market.
"As both home-price growth and mortgage rates continue this upward trend, we may see affordability challenges become more severe if new and existing supply does not significantly pick up," he noted.
While a lack of available homes for sale is driving up home prices, mortgage rates are going up because of rising yields on the Treasury's 10-year bond. The 10-year bond is the biggest factor affecting mortgage rates, and bond rates are rising to their highest level since the start of the pandemic.
Economists attribute the rise in bond yields to expectations of strong economic growth as the economy reopens and rising inflation.