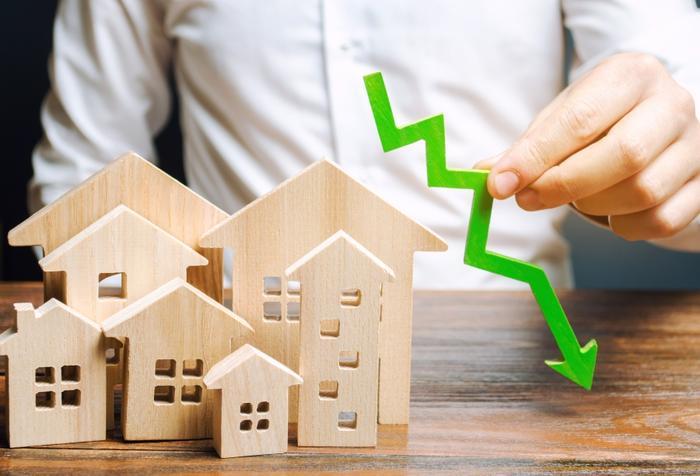 The cost of financing a home has never been lower. Freddie Mac reports that the average 30-year fixed-rate mortgage hit a record low last week.
The rate fell to 3.07 percent, a decline of six basis points from the previous week but more than a half-point lower than the first week of July in 2019.
In reporting on the rate decline, Freddie Mac said mortgage rates could drift even lower over the next few weeks. Before the end of the year, it says the average rate could fall below 3 percent for the first time.
"On the economic front, incoming data suggest the rebound in economic activity has paused in the last couple of weeks with modest declines in consumer spending and a pullback in purchase activity," Freddie Mac said in a statement explaining the trend.
Rates are linked to bond yields
Mortgage rates are keyed to the yield on the 10-year U.S. Treasury bond. Bond yields have remained near historic lows during the coronavirus (COVID-19) pandemic as investors have sought a safe haven from economic uncertainty.
Lower mortgage rates tend to make homes more affordable since they lower the monthly payment. Lowering your rate by 1 percent on a $160,000 mortgage can trim the monthly payment by nearly $100.
Lower rates, plus pent-up demand from the coronavirus shutdown earlier this year, has sparked a sharp increase in home sales. The National Association of Realtors (NAR) reported last week that pending home sales rose more than 44 percent in May. 
"This has been a spectacular recovery for contract signings, and goes to show the resiliency of American consumers and their evergreen desire for homeownership," said Lawrence Yun, NAR's chief economist. "This bounce back also speaks to how the housing sector could lead the way for a broader economic recovery."
'Spectacular recovery'
Despite the increase in sales, Joel Kan, associate vice president of Economic and Industry Forecasting at the Mortgage Bankers Association (MBA), says mortgage applications paused in late June, falling nearly 2 percent from the previous week.
"The weakening in activity is potentially a signal that pent-up demand is starting to wane and that low housing supply is limiting prospective buyers' options," Kan said. "The average purchase application loan size increased to a record high in our survey - more proof that tight inventory conditions are leading to faster price growth." 
Shopping around for the mortgage with the best terms and the most attractive rate will pay off over the life of the loan. To make that process easier, ConsumerAffairs has collected reviews on the top mortgage lenders here.