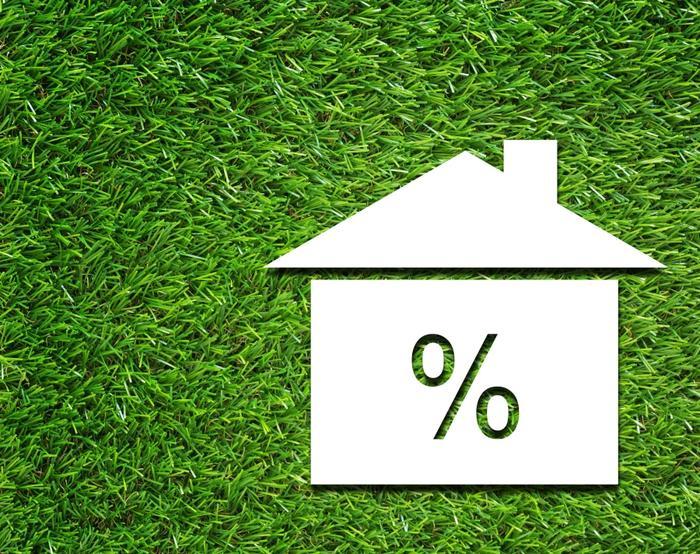 Mortgage rates have plunged since the start of 2020, and they fell again to another record low last week, according to the Mortgage Bankers Association (MBA).
At the same time, demand for mortgages to purchase a home spiked, rising 5 percent from the previous week and 18 percent over the same week in 2019.
The average contract interest rate for 30-year fixed-rate mortgages with conforming loan balances of $510,400 or less fell to 3.37 percent from 3.42 percent, with points decreasing to 0.30 from 0.33 for loans with a 20 percent down payment. The effective rate decreased from last week. 
At the same time, the average 30-year fixed-rate FHA mortgage went up slightly, to 3.46 percent from 3.41 percent the previous week.
Mortgage rates have fallen from 4.68 percent in January 2019. They've gone down in part because the yield on Treasury bonds fell consistently during that period, settling at 0.72 percent.
Surprising number
The report's biggest surprise was the number of new applications for mortgages to buy homes. Overall, applications were down slightly because fewer homeowners were refinancing mortgages.
But applications for loans to purchase homes soared in the last week of May. It coincided with the lifting of some coronavirus (COVID-19) restrictions in several states.
"The pent-up demand from homebuyers returning to the market continues to support a recovery from the weekly declines observed earlier this spring," said Joel Kan, MBA's associate vice president of Economic and Industry Forecasting. "However, there are still many households affected by the widespread job losses and the current economic downturn. High unemployment and low housing supply may restrain a more meaningful rebound in purchase applications in the coming months."
Predicted bounce back
The National Association of Realtor (NAR) had predicted a bounce back in home sales after activity virtually disappeared in April and most of May. 
"The economic lockdowns – occurring from mid-March through April in most states – have temporarily disrupted home sales," said Lawrence Yun, NAR's chief economist. "But the listings that are on the market are still attracting buyers and boosting home prices."
NAR reported that April's decline in existing-home sales -- down 22 percent -- was the largest month-over-month drop since July 2010.
Yun said he expects record-low mortgage rates to remain in place for the rest of the year. He also predicts that potential home sellers waiting out the pandemic will list their homes for sale by late summer, helping to alleviate low inventory levels.