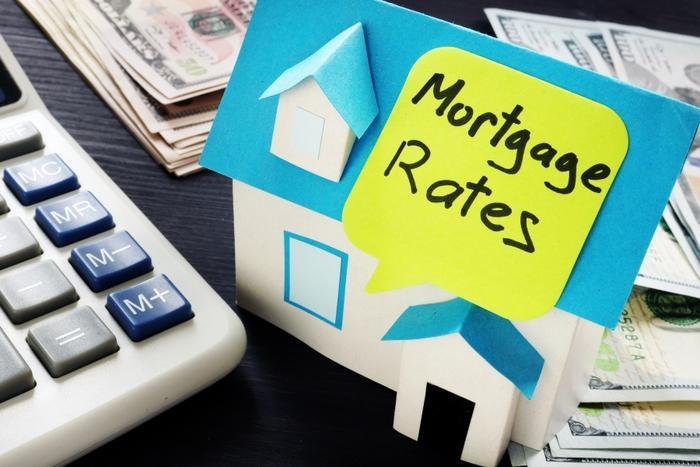 If you can qualify for a loan and find a house you'd like to live in, then there may have never been a better time to buy a home. Mortgage rates have sunk to an all-time low, according to Freddie Mac.
"The average 30-year fixed-rate mortgage hit a record 3.29 percent this week, the lowest level in its nearly 50-year history," said Sam Khater, Freddie Mac's chief economist.
These low rates have caused a surge in mortgage applications -- particularly applications to refinance existing mortgages at a lower rate.
"Given these strong indicators in rates and sales, as well as recent increases in new construction, it's clear the housing market continues to be a positive force for the broader economy," Khater said.
Freddie Mac reports that the 15-year fixed-rate mortgage averaged 2.79 percent. A year ago, it was 3.83 percent.
The 5-year Treasury-indexed hybrid adjustable-rate mortgage (ARM) averaged 3.18 percent, down from last week when it averaged 3.20 percent. A year ago at this time, the 5-year ARM averaged 3.87 percent.
The record might not last
It's entirely possible those record low rates could go even lower.
Mortgage rates are falling because they are directly tied to the yield on the 10-year Treasury bond, which has cratered in the last week. Early Friday, the yield fell to 0.77 percent -- a record low -- because investors who fear the economic impact of the coronavirus are selling stocks and buying bonds. 
Rising demand for bonds means the U.S. Treasury Department doesn't have to pay as much interest, so yields fall when demand rises.
Mortgage rates this low might lead to a surge in home sales under normal circumstances, but the U.S. housing market continues to suffer from extremely low inventory. There aren't enough homes on the market.
But a big drop in interest rates might make some homes more affordable. For potential buyers on the edge of entry-level homes or slightly more expensive homes, the lower monthly payments that a lower interest rate provides could make a difference and provide more options.
Employment
Meanwhile, concerns about the economic fallout from the coronavirus could also give potential buyers pause. The Labor Department today reported that U.S. employment surged by 273,000 jobs in February, well ahead of consensus estimates.
But the February report reflects almost no effects from coronavirus fears and therefore provides little insight for the future. In fact, one of the biggest increases in employment last month came at bars and restaurants -- businesses expected to suffer as wary consumers shun public spaces.
In interviews with USA Today, a number of hiring managers have said they have already postponed hiring plans until they can determine the economic impact of the coronavirus.