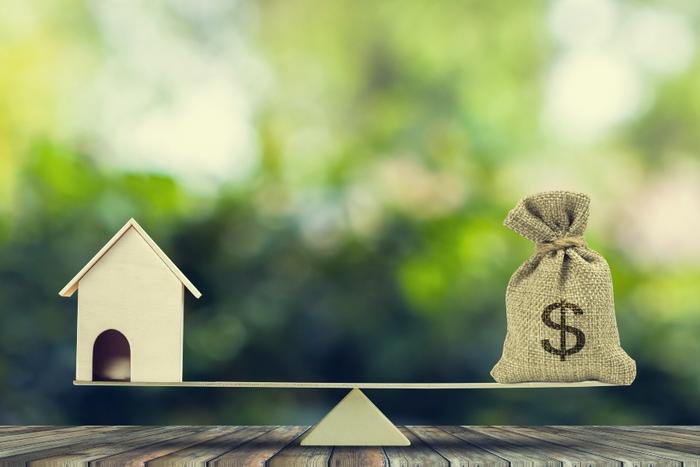 As the 2020 home buying season gets underway, prospective buyers are finding the most attractive mortgage rates in years. Current homeowners can also take advantage of the low rates if they refinance.
Freddie Mac reports the average 30-year fixed-rate mortgage rate has fallen to a three-year low, reaching 3.51 percent last week. It was 4.46 percent a year ago. The average 15-year fixed-rate mortgage fell to 3 percent, while the average 5-year Treasury-indexed hybrid adjustable-rate mortgage is 3.28 percent.
Sam Khater, Freddie Mac's chief economist, says the drop in rates has led to a flurry of home shopping activity as well as a sharp increase in refinancing. 
"Borrowers who take advantage of these low rates can improve their cash flow by lowering their monthly mortgage payments, giving them more money to spend or save," Khater said.
Why rates are falling
Mortgage rates are falling because they are tied to the yield on the 10-year Treasury bond, and that rate fell even further last week to below 1.6 percent. Lower rates attracted more applicants for loans, with the Mortgage Bankers Association (MBA) reporting a 7.2 percent increase in consumers seeking mortgages to buy or refinance homes.
Joel Kan, MBA's associate vice president of Economic and Industry Forecasting, says borrowers are benefitting from concern about the economic impact from China's coronavirus outbreak, in addition to existing concerns over trade and other geopolitical risks. Those worries are driving bond rates lower and mortgage rates are falling as a result.
"With the 30-year fixed rate at its lowest level since November 2016, refinances jumped 7.5 percent," Kan said. "Purchase applications grew 2 percent and were 17 percent higher than the same week last year. Thanks to low rates and the healthy job market, purchase activity continues to run stronger than in 2019."
Lower monthly payments
Lower mortgage rates can make buying a home more affordable since monthly payments will be lower. But as we've previously reported, finding a home to buy this year could be a bigger challenge. A recent analysis by Zillow shows the inventory of available homes hit a seven-year low in December.
The lower rates might be a bigger benefit to current homeowners who refinance their mortgages. An analysis from Black Knight, a company that crunches financial numbers, shows the average homeowner could save $272 per month by refinancing their mortgage at present rates.
Since loans normally carry closing costs, whether you should consider refinancing depends on a number of factors, including your present rate and how long you plan to live in the home.
Greg McBride, Bankrate's chief financial analyst, says refinancing could pay off if you can reduce your present rate by one-half to three-quarters of a percent. But he cautions that you probably need to stay in the home for at least a couple of years to justify the cost of refinancing.
If you're considering refinancing, ConsumerAffairs has collected thousands of reviews of mortgage companies here.