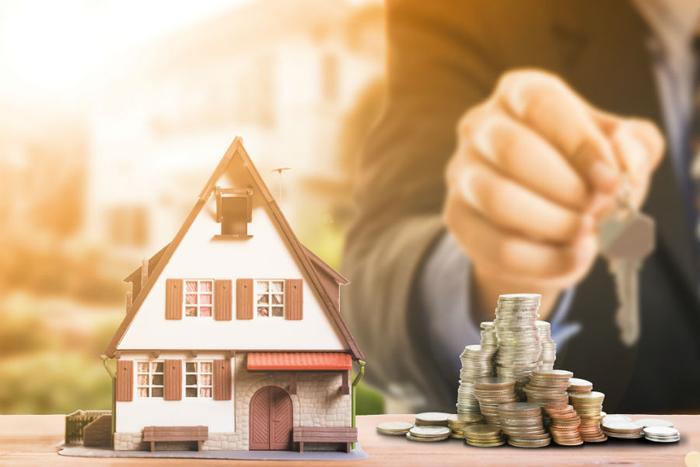 Mortgage rates have dropped for two weeks in a row, hitting the lowest level in seven weeks, according to Freddie Mac.
The decline in rates provides a small measure of relief for homebuyers, who have recently faced the twin challenges of both higher home prices and higher  mortgage interest rates.
Freddie Mac's Primary Market Mortgage Survey shows the average rate on a 30-year fixed-rate mortgage dropped to 4.54 percent. That's down from 4.56 percent the previous week but up sharply from the 3.89 percent rate a year ago.
The average 15-year rate fell even more, from 4.06 percent to 4.01 percent. The five-year adjustable rate mortgage rate also fell, from 3.80 percent to 3.74 percent.
Homebuyers are taking advantage
"Homebuyers have taken advantage of the recent moderation in rates, which led to a 4 percent increase in purchase applications last week," said Sam Khater, Freddie Mac's chief economist.
"Although demand has remained steadfast against the backdrop of this year's higher borrowing costs, it's important to note that the growth rate of purchase loan balances has moderated so far this year – and particularly since March. This slowdown indicates that buyers are having difficulty stretching to keep up with the pace of home-price growth."
Prices are rising because demand for homes – particularly lower-priced entry-level homes – exceeds supply. Higher interest rates make matters worse by increasing the amount of the monthly payment, eroding affordability for some would-be buyers.
The relief from rising rates – modest as it is – comes thanks to the bond market. With recent economic concerns in Italy. Brazil, and Turkey, foreign money has poured into U.S. Treasury bonds, seeking a safe haven. That has eased the yield on the 10-year Treasury bond, which is a key influence on mortgage rates.
The relief, however, may be temporary. In its Mortgage Rate Trend Index this week, Bankrate found a majority of industry panelists in its survey believe rates will rise over the next week or so. Only 23 percent predicted that mortgage rates would continue to fall.