---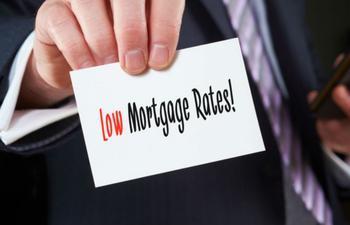 From a financial standpoint, this is not a bad time to be taking out a mortgage. Home loan rates have fallen once again and haven't been this low in three years.
Bankrate.com's weekly national survey found the 30-year fixed rate mortgage at an average 3.69%, the lowest point since May 2013.
The 30-year fixed on a jumbo is even lower – 3.67%. The average 15-year fixed mortgage is now below 3%, at 2.94%. That's lower than the five and seven year ARMs, which are 3.05% and 3.23% respectively.
Borrowers can thank the bond market for their good fortune. Mortgage rates are keyed to bond yields, and with money from overseas pouring into the U.S. Treasury market lately, bond yields have fallen below 1.6%.
Uncertainty rattles the markets
Bankrate attributes falling yields to investor uncertainty over next week's vote in the UK on whether or not to exit the European Union, the so-called Brexit vote. Yields on long-term German government bonds actually fell into negative territory this week and worldwide, there is now more than $10 trillion in debt with a negative yield.
Thats why so many international investors are moving money into U.S. bonds – the yield may be tiny, but at least they're earning something. The more demand there is for U.S. government bonds, the less interest the Treasury Department has to pay investors.
Mortgage applications dip
Despite the near record low mortgage rates, fewer consumers are taking advantage of them. The Mortgage Bankers Association (MBA) reported this week that applications fell 2.4% from the previous week, which included an adjustment for the Memorial Day holiday.
MBA separates refinance from purchase loan applications. In the latest week it found purchase applications fell more than those from current homeowners who are refinancing.
At the current average 30-year fixed mortgage rate of 3.69 percent, the monthly principal and interest payment for a $200,000 loan is $919.44.
---