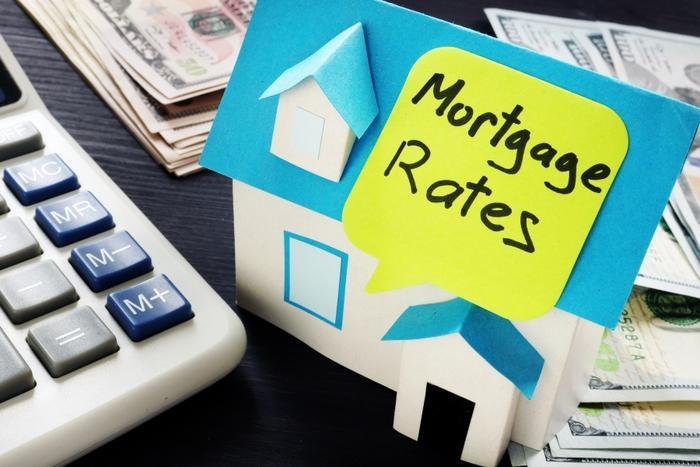 Late last week the average 30-year fixed-rate mortgage interest rate rose past 7% for the first time since October, according to Mortgage News Daily. Though slightly below that now, higher mortgage rates can be expected to present challenges for home buyers since home prices are still at elevated levels.
The one bright spot for buyers is a new report from real estate brokerage Redfin, showing the national median home price has fallen for the first time since 2012. But the decline is only 0.6%, the result of last fall's surge in mortgage rates.  Redfin Deputy Chief Economist Taylor Marr says it's no surprise.
"Home prices skyrocketed so much over the last few years that they were likely to come down once rates rose from historic lows," Marr said. "Mortgage rates rising to the 7% range was the straw that broke the camel's back, dampening homebuying demand and leading to sellers asking less for their home."
The average mortgage rate is now almost a full point above where it was in early January when market analysts held out hope that the spring homebuying season would offer better opportunities for buyers. Should rates remain elevated, or move higher, affordability could continue to be an issue.
But would that mean home sales would "crash," as a few pundits have predicted? Probably not. Even in San Francisco, one of the housing markets where home prices have fallen the most in recent months, homes are still selling.
Ying He, a Realtor with Barb Co Real Estate, has seen little change in demand for the city's median-priced single-family homes that sell well above $1 million. In fact, she says there is still a shortage of these homes for sale.
"Multiple bids and hundreds of thousands of dollars above asking are still happening," she told ConsumerAffairs. "There are still lots of qualified buyers out there"
Condos are cooling
Condos are another story, however. He says condos are still sitting on the market for longer and sales should be even slower if mortgage rates continue to rise.
"They will sell at the right price but that might take some time before supply and demand balance out," she said.
Less expensive markets in the South and Midwest may be most affected by the rise in mortgage rates. Home prices in these cities are still rising and unless there is an abundance of high-wage jobs, fewer buyers may be able to afford them. 
Here's why: if you are buying a home that costs $400,000 and making a 20% down payment, that average 30-year fixed-rate mortgage will cost around $230 more a month than it would have in early February.
Compared to 12 months ago, before rates took off, today's monthly payment is about 50% more.