---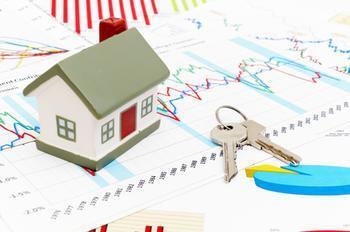 There's a term for it – house poor. It means after paying for your house each month, you have little money left over.
Real estate marketplace Zillow reports that it seems to be becoming the norm. Interest rates are going up, along with home values. As a result, Zillow says the average mortgage payment takes a bigger bite of household income than at any time in the last six years.
A year ago, homebuyers spent an average of 14.7% of household income on the mortgage. Now, it's 15.8%.
The rise in home values has been the biggest driver, Zillow says. Average home prices nationwide are rising more than 5% a year, largely because of a prolonged drop in inventory. With fewer homes on the market, the ones that are for sale can command higher prices. They sell closer to asking prices because sellers, not buyers, have the upper hand.
$758 average payment
At the end of last year, the average monthly mortgage payment totaled $758, an increase of about $68 over the previous year. Zillow says most of the increase is because of rising home values. Another factor is property taxes. As the value of a house increases, so do the real estate taxes, which are tacked onto the monthly mortgage payment.
While the Federal Reserve is on a path of higher rates, the Federal Funds rate that it controls has little impact on mortgage rates. Instead, the stronger dollar has driven bond yields higher, and it is those rates – especially the rate on the 30-year Treasury note, that most influence mortgage rates.
Expensive homes get more expensive
"As mortgage rates rise, buyers will face higher financing costs and already expensive homes will come with even higher monthly mortgage payments," said Zillow Chief Economist Dr. Svenja Gudell.
She says mortgage rates could rise further before the share of income needed to pay the median monthly mortgage reaches the historical average. That said, many expensive markets on both coasts have already exceeded it.
"On the rental side, rent appreciation has slowed lately, giving renters' incomes a chance to catch up as many are already committing a larger share of their income to a monthly rental payment," Gudell said.
Mortgage payments also vary from market to market, since houses in California generally cost a lot more than they do in Nebraska. The Zillow report shows mortgage payments for homeowners in Los Angeles, San Jose, and San Francisco take the biggest budget bites of household income – more than 40%.
---