---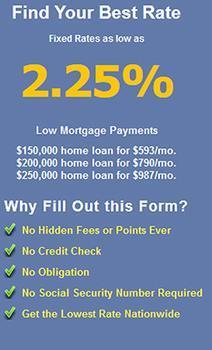 A company that used online ads to lure consumers looking for a home mortgage will pay $225,000 to settle Federal Trade Commission charges that it deceived consumers about the terms of the mortgages.
"Buying a home is one of the most important financial decisions a consumer can make," said Jessica Rich, Director of the FTC's Bureau of Consumer Protection. "When companies deceive consumers about the true cost of the mortgages they offer, and consumers take on a mortgage they can't afford, the harm can last a long time. The FTC's message is clear: Mortgage advertising must be truthful."
The FTC charged that GoLoansOnline.com, a Houston-based lead generator that operates several websites,, advertised low interest-rate loans as fixed-rate mortgages, when in fact they were adjustable-rate mortgages that could become more expensive for borrowers over time.
The company also allegedly failed to include important disclosures, such as the annual percentage rate, amount of downpayment, and repayment terms that figure into the advertised payment amounts and interest rate.
Unlike fixed-rate mortgages, adjustable-rate mortgages carry an interest rate that fluctuates based on credit markets, so the cost to borrowers can increase and decrease over the course of the loan.
The complaint charges GoLoansOnline.com with violating the Federal Trade Commission Act and the Mortgage Acts and Practices Advertising Rule, or "MAP" Rule and Regulation N, by deceptively advertising variable interest rate mortgages as having fixed interest rates.
---