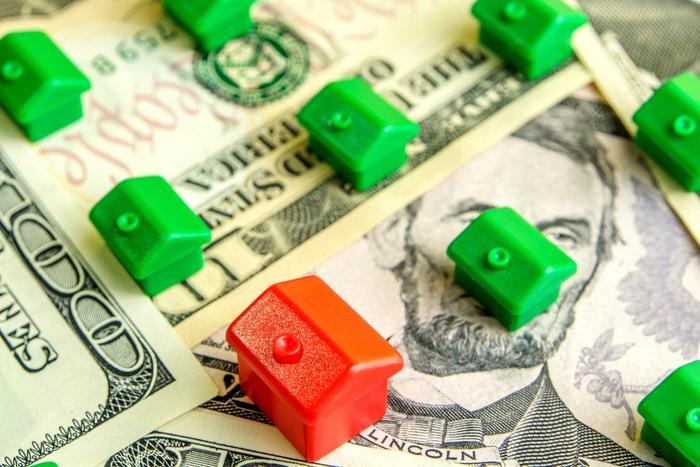 Homeowners hammered by the economic fallout from the coronavirus (COVID-19) are already having trouble making their mortgage payments.
Mortgage delinquencies increased in April by 1.6 million, the largest one-month increase ever. Black Knight, the data analytics firm that compiled the report, says it's more evidence that the millions of people thrown out of work by the virus-related economic shutdown are struggling to pay bills.
The April numbers pushed the mortgage delinquency rate from 3.06 percent in March to 6.45 percent last month. According to Black Knight, no other single month on record comes close to that increase, not even in the aftermath of the 2008 financial crisis.
The number of homes that were 30 or more days past due in April, but not in foreclosure, totaled 3,400,000. That's 1,588,000 more than in April 2019.
Where delinquencies are highest
According to Black Knight, the five states with the largest percentage of delinquent mortgages in April were:
Mississippi -- 11.90 percent

Louisiana -- 10.91 percent

New York -- 9.79 percent

New Jersey -- 9.36 percent

Connecticut -- 8.94 percent
April delinquencies include homeowners who have enrolled in mortgage forbearance plans, established under the CARES Act. Borrowers with loans backed by Freddie Mac or Fannie Mae can defer mortgage payments for up to a year, with the missed payments added to the end of the loan.
Last month, the Mortgage Bankers Association (MBA) reported that the percentage of mortgage loans that were placed in forbearance rose from 2.73 percent during the last week of March to 3.74 during the first week of April.
Struggling homeowners interested in enrolling in a forbearance program should contact their loan servicer to see if they qualify.
Worst on record
In an interview with USA Today, Black Knight Director of Market Research Andy Walden said it took a year and a half before the financial crisis produced a 1.6 million increase in mortgage delinquencies.
"The impact of COVID-19 on the housing and mortgage markets has already been substantial," Walden says. "It will be some months before we can gauge the full extent of that impact. Whatever the ultimate scope, it is almost certain the effects will resonate for many months to come."
The damage may not be over, as the Labor Department reports that an additional 2,438,000 people filed initial claims for unemployment benefits in the previous week. The report shows more than 25 million people continue to draw jobless benefits.