---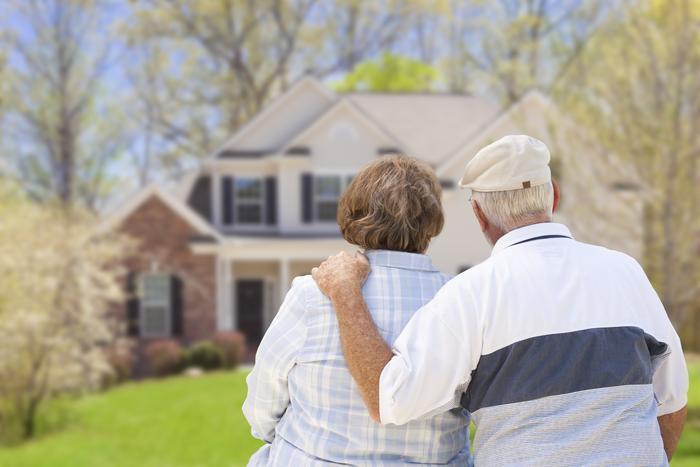 They are often referred to as the "golden years." But if you're carrying a lot of debt -- particularly a big mortgage -- they can seem pretty tarnished.
According to the Consumer Financial Protection Bureau (CFPB), a growing number of older consumers are facing mortgage debt challenges including less affordable housing and greater risk of foreclosure.
If you're appropaching retirement, thinking about your mortgage pay-off date and your retirement income and expenses should be a top priority.
"A home can be a place of security for older Americans in their retirement years -- a roof over their heads as well as a valuable asset," said CFPB Director Richard Cordray. "But as more seniors carry significant mortgages into retirement, they put themselves at risk of losing their nest eggs and their homes."
The CFPB Snapshot of Older Consumers and Mortgage Debt shows approximately 80% of the 41 million U.S consumers age 65 and older own their home. They have the highest homeownership rate among all age groups.
But while their rate of homeownership has remained constant over the last decade, the percent of older homeowners holding mortgages has increased. Much of the increase can be attributed to the refinancing boom of the 2000s. Other factors include a general trend among Americans to buy their first home later in life, provide small down payments on home purchases, and borrow against their home equity to pay for a variety of expenses.
Seniors with debt
Highlights of the report, which used data from the Census Bureau, the Federal Reserve, and consumer complaints submitted to the CFPB -- among other sources -- include:
More senior homeowners with mortgages: Older consumers are carrying more mortgage debt into their retirement years than in previous decades. For homeowners age 65 and older, the percentage carrying mortgage debt increased from 22% to 30% from 2001 to 2011. Among those aged 75 and older, the rate more than doubled during that same time period, from 8.4% to 21.2%.

Median mortgage debt for seniors increased: From 2001 to 2011, the median amount older homeowners owed on mortgages increased 82% -- from about $43,300 to $79,000. In addition to carrying increased mortgage debt, many older consumers have also accrued less home equity than their age group did a decade ago. This decline in home equity may have an outsize impact on seniors, for whom home equity is frequently their primary or even only asset. The result is less financial security and greater financial risk.

Less affordable housing: More than half of the 4.4 million retired homeowners with mortgage debt spend 30% or more of their household income in housing related costs. Because housing affordability is threatened when housing costs exceed 30 percent or more of a homeowner's income, this puts older consumers at greater risk of financial harm.

Senior delinquency and foreclosure rates on the rise after financial meltdown: From 2007 to 2011, the percentage of homeowners age 65 to 74 who were seriously delinquent in paying their mortgage -- meaning they were more than 90 days late or in foreclosure -- increased from 0.85% to 4.96%. For those over 75, it increased from 1.01% to 5.87%. While delinquency and foreclosure rates have fallen since 2012, foreclosure among older homeowners is still a significant problem. Among other things, older consumers have greater difficulty recovering from foreclosure than their younger counterparts due to their increased incidences of health problems, cognitive impairment, and difficulties returning to the work force.
What to do
Because mortgage debt is such a significant issue for senoirs, the CFPB has issued an advisory highlighting three issues that they should consider while managing mortgage debt in retirement:
Mortgage pay-off date: Because mortgage debt can be a consumer's most costly monthly expense, consumers should carefully consider the burden of mortgage payments while living on a fixed, retirement income.

Home equity: Dipping into the equity already built in a home can carry risks. The money put into a home can be an important asset and security, especially considering we are living longer and often face large health expenses in later life. Older consumers should carefully consider their options before taking out a home equity loan or refinancing.

Retirement income and expenses: Generally, people have less income when they retire. Consumers should know their retirement income and expenses -- especially if they are retiring with a mortgage.
---