---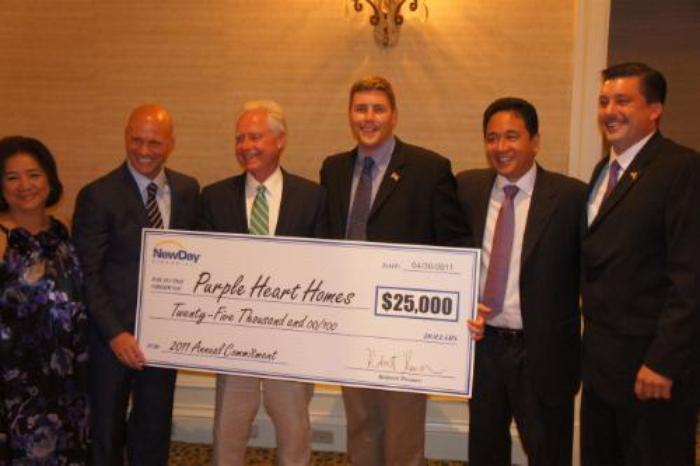 The Consumer Financial Protection Bureau (CFPB) has ordered a Maryland mortgage company to pay a $2 million penalty for allegedly using deceptive advertising and paying kickbacks for customer referrals from a veterans' organization.
NewDay Financial, LLC deceived consumers about a veterans' organization's endorsement of NewDay products and participated in a scheme to pay kickbacks for customer referrals, the CFPB said.
"NewDay profited from the trust that veterans place in their veteran service organization," said CFPB Director Richard Cordray. "Veterans, and any consumers getting a mortgage, deserve honest information about lender endorsements."
NewDay is a Maryland-based, nonbank mortgage lender owned by Chrysalis Holdings, a private company. Its primary business is originating refinance mortgage loans guaranteed by the Veterans Benefits Administration, loans which are available exclusively to servicemembers, veterans, and their surviving spouses.
Between July 2011 and July 2014, NewDay sent consumers over 50 million mortgage solicitations by postal and electronic mail.
Beginning in 2010, NewDay entered into a marketing arrangement with a veterans' organization, agreeing to pay "lead generation fees" to the veterans' organization and the broker who set up the arrangement. NewDay also paid a $15,000 monthly licensing fee to the broker company.
"Exclusive lender"
As part of the deal, NewDay was named the "exclusive lender" of the veterans' organization.
NewDay claimed that this title was based on its high standards for service and excellent value. At no point did NewDay disclose to consumers that the veterans' organization had a financial relationship with NewDay. Under the circumstances, this failure to disclose the relationship constituted a deceptive act or practice, which violates the Dodd-Frank Wall Street Reform and Consumer Protection Act (Dodd-Frank Act), the CFPB said.
The full text of the CFPB's Consent Order is available online.
---