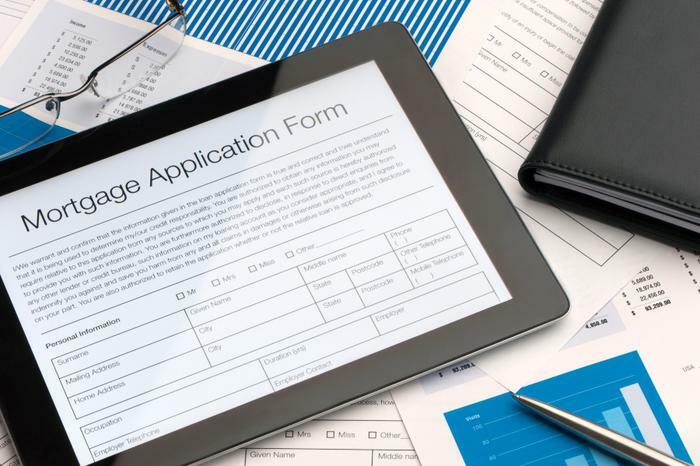 Fewer people applied for mortgages last week as mortgage rates edged higher from their historic lows. At the same time, there didn't appear to be much let-up in demand for houses.
The Mortgage Bankers Association (MBA) reports that the number of mortgage applications dropped 5.1 percent last week from the week before. Refinance and purchase applications fell about the same amount. The average mortgage interest rate for 30-year fixed-rate mortgages increased to 2.98 percent from 2.96 percent.
"Expectations of faster economic growth and inflation continue to push Treasury yields and mortgage rates higher," Joel Kan, MBA's associate vice president of economic and industry forecasting, told CNBC. "Since hitting a survey low in December, the 30-year fixed rate has slowly risen, and last week climbed to its highest level since November 2020." 
But rates, by almost any measure, are still extraordinarily low and make more expensive homes more affordable for buyers. MBA reports that the average purchase loan size rose to another survey record of $412,200.
Flying off the market
Despite the slowdown in mortgage applications, homes appear to be flying off the market. Real estate brokerage firm Redfin reported last week that a record 52 percent of its listings that sold did so during the first two weeks that the homes were on the market.
That compares with 43 percent during the same time in 2020. Redfin said it was the first time more than half of its listings sold at that pace since it had begun tracking that metric in 2012.
That pace is likely the result of the continued decline of available homes on the market. New listings of homes for sale were down 11 percent from a year earlier. Agents are telling buyers to act quickly before the home they're considering goes under contract. That low inventory and increased competition are also pushing up home prices.
Redfin reports that asking prices of newly listed homes hit a new all-time high of $334,770, up 10 percent year-over-year. The average sale-to-list price ratio, which measures how close homes are selling to their asking prices, increased slightly to 99.3 percent.