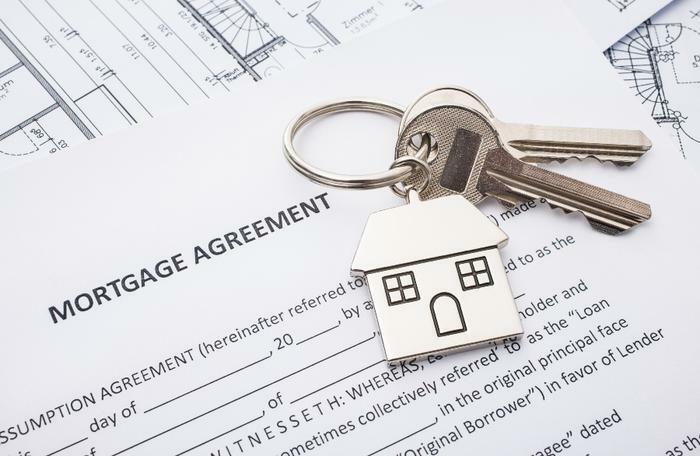 Rising home prices and rising mortgage rates are not a good combination. Frustrated homebuyers headed to the sidelines last week, as the Mortgage Bankers Association (MBA) reported a big drop in loan applications.
According to the MBA, applications for home mortgages dropped 1.2% from the previous week. Much of the decline was for refinanced loans because the higher rates made refinancing less appealing. 
Many consumers who took out mortgages to purchase a home were buying expensive homes. The average purchase application loan size remained elevated at $453,200 - the second-highest amount in the MBA's survey.
Making home purchases even less affordable, most buyers are now paying over 4% for a mortgage. The average contract interest rate for 30-year fixed-rate mortgages backed by the FHA increased to 4.23% from 4.12% the week before.
'High demand and growth'
Jawad Nayyar co-founder and chief vision officer of DAO PropTech, a firm assisting real estate investors, says the housing market should continue to move higher despite rising rates and prices.
"In some areas of high demand and growth, the value growth might be as high as 25%," Nayyar told ConsumerAffairs. "We believe the current bullish trend would also translate into higher growth rates for the next year, increasing the values further by another 15%. Towards the end of the year, the market growth is expected to slow down, due to political uncertainty."
Tabitha Mazzara, Director of Operations at mortgage lender mbanc, agrees that home prices will not only hold their current value in the months ahead but are likely to move even higher. She notes that inventory levels are way below normal.
"With ongoing supply chain issues, we won't be seeing any sudden increase in inventory in the near future, either," Mazzara told us. "The minute any property becomes available, people are still buying, and there is still a lot of money in circulation from government programs designed to stimulate the economy during COVID."
Not enough homes for sale
Mazzara says the current market is drawing homeowners and investors who are longing for some stability.
"The stock market is up and down, crypto is up and down, and the bond market is also affected by the situation in Ukraine," she said. "But home prices will not have that same volatility."
Joel Kan, the MBA's associate vice president of Economic and Industry Forecasting, says mortgage rates may remain volatile for a while because of uncertainty surrounding Federal Reserve policy and the war in Ukraine.